A new special review is live! Dabado Puzzles will not be playable for the public for a while. Nonetheless, here is the first look at this upcoming puzzle game. Expect a fair challenge in this game with a unique concept! In this game, you will need to collect light and complete puzzles by collecting items in the levels. How do you do this? You can stack blocks on the block with an eye. This will be explained more in the gameplay section of this review. Our first stop is to see how I came across this game and check out the Steam page!
What did I think before playing Dabado Puzzles?
I came across an article on Social Media about Dabado and send a message to the developer. This game looked interesting to me and had strange creatures. These strange creatures with the big eye all held a tower. Tetris was the first thing that came to my mind. Luckily the developer of Dabado Puzzles was interested in working with Reviews by Supersven. This meant that we would get a demo version to play, we quickly went to the Steam Page for more information.
https://store.steampowered.com/app/1618340/Dabado_Puzzles/
In this game, you will need to construct towers upon the eye creatures to collect items. This mechanic is derived from Tetris but makes this mechanic it's own. While building your towers, you will need to collect items for gaining score points. The ultimate goal is to collect the key. After collecting the key you can advance to the next level. Afterward, you can use light to walk to the next level.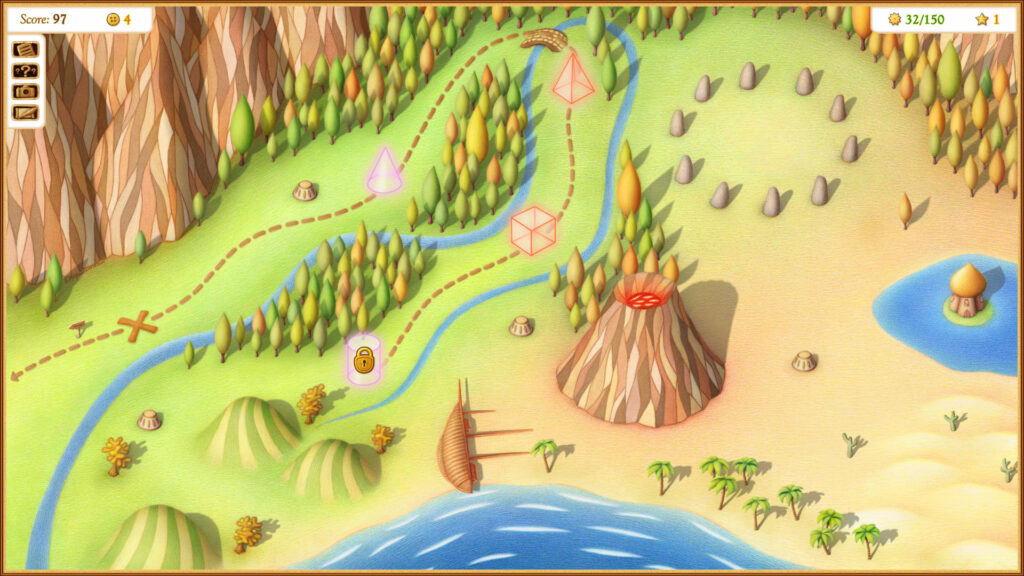 I rate Dabado Puzzles with a 7.1
The game looks appealing to puzzle lovers, for people that love fast-paced games this is not interesting at all. I also want to leave room for improvement for when the full game releases. 
You have reached the island of Dabado, not many people find this island, or even believe it exists. It is said that the person who achieves the ten stages of knowing would be granted the power to create or destruct worlds. Can you solve the puzzles of Dabado Island?
I rate the story of Dabado Puzzles with a 7.0
I have no idea yet where the story is going to end, or whatever is going to happen in between. As far as puzzle games go, this is a decent story depending on the outcome when the game releases.
Dabado Puzzles is a hard game, do not underestimate how difficult this game is. The gameplay is fair though and if you keep on trying you will get farther in the game. After you have  build a tower to reach the key, you can successfully go to the next level if you have enough light. If you do not have enough light you will need to re-do the level for more light. Beating your high score will grant you more light. You can also collect buttons for the shop, these can be used for new items or more light.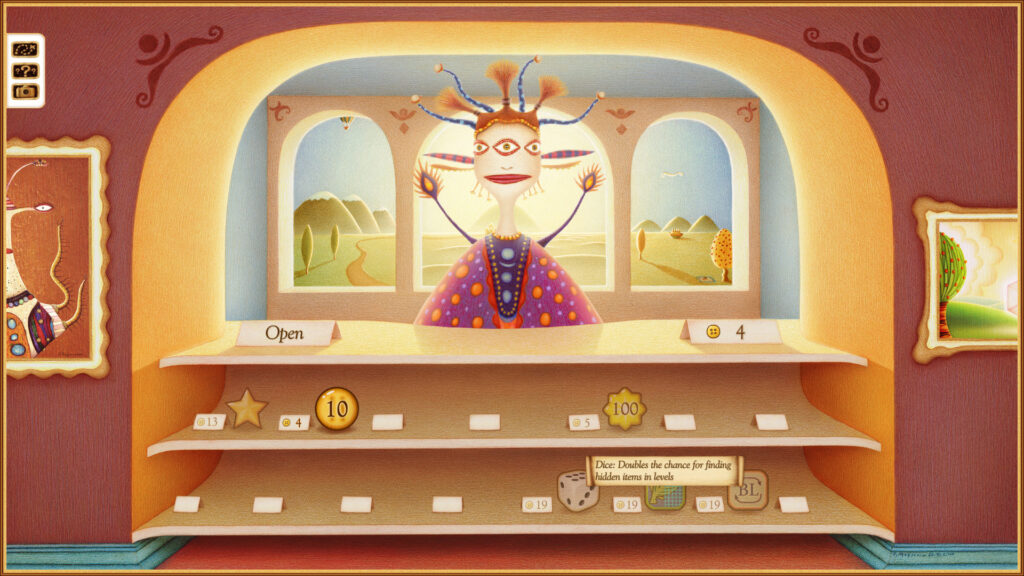 This game does not only exist from main levels but also additional levels and more. These additional levels are needed to progress in the game. These additional levels are for me the hardest puzzles! In these additional levels, some new rules apply. You need to watch carefully what is happening on your screen. When you are on a level you can collect + tokens in the field. These tokens will grant you more blocks to use in the levels.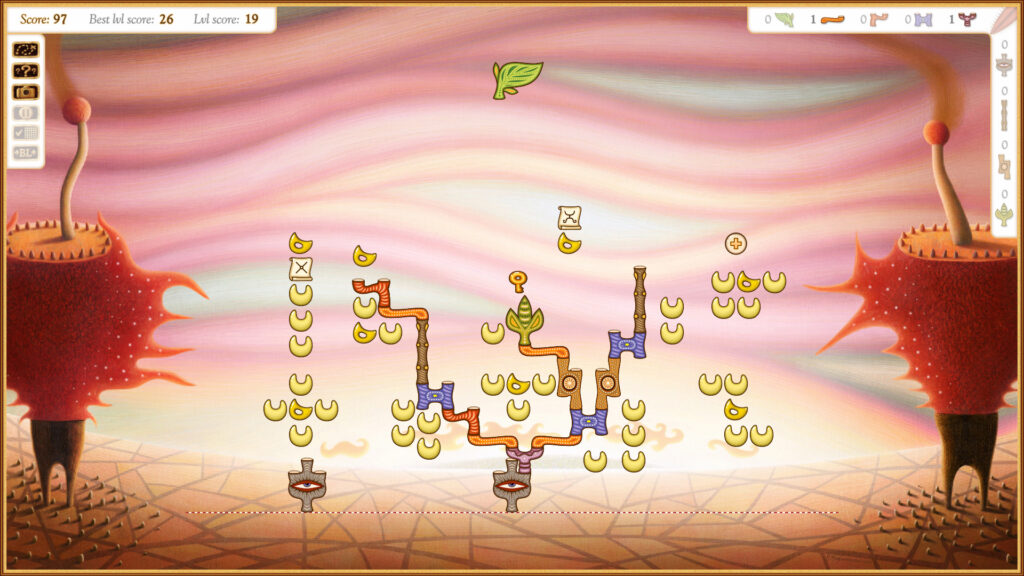 The blocks that you may use in a level are random generated, this means that you need to take a different approach each time. Grabbing more tokens will make sure that you can get a higher score. You can retry levels multiple times, sometimes buttons will appear for the shop.
I rate the gameplay Dabado Puzzles with an 8.0.
The gameplay in Dabado Puzzles is hard but fair. I still need to see how the game will evolve when it finally launches on Steam for the public!
The graphics in Dabado Puzzle are hand-drawn and look amazing. I think that it took quite some time for the developers to draw all this art. I am curious as to how the graphics will evolve for the full version of the game.
The soundtracks kind of fade away when playing the game due to focusing on puzzles. There is nothing wrong with this as this makes it easier for you to focus on the problem at hand.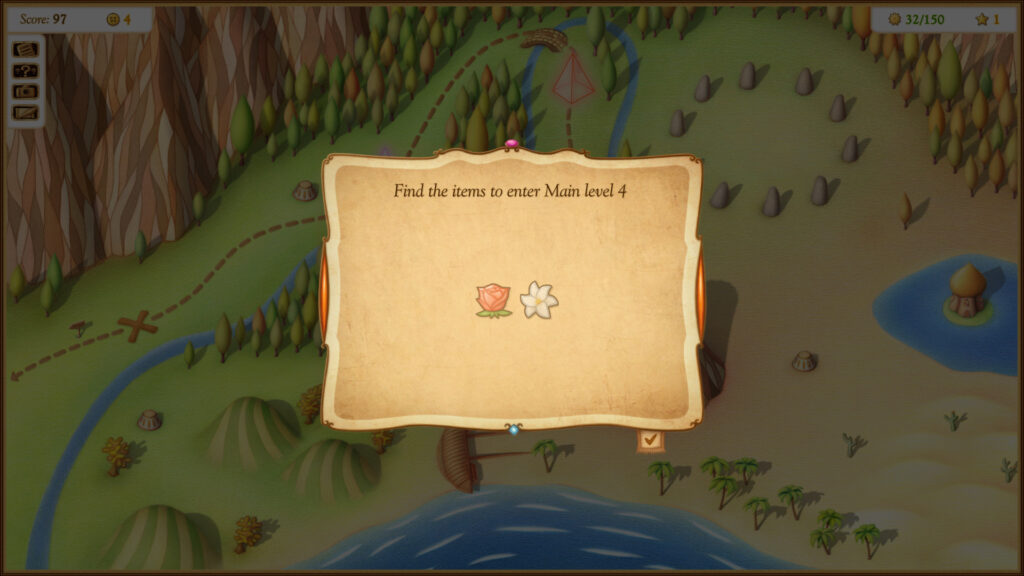 I rate the sound and graphics of Dabado Puzzles with a 7.9.
I like the art very much, the soundtracks are also good. I want to leave room for improvement for when the full game releases.
What did I think after playing Dabado Puzzles
It was fun to test out Dabado Puzzles, the game was hard but fair. The learning curve is hard but once you know how the game works, you will be able to cruise through some of the levels!  The hardest part is gaining more light but once you unlock four levels this will become easier. 
This game exceeded my expectations, I think people that love puzzle games will like this game. I do think that for this game you need a specific taste in games. People who love to run and gun over things will most likely think the trailer looks boring. If you are interested in how Dabado Puzzles looks, I have made a video of me learning the first steps in Dabado Puzzles.
I rate Dabado Puzzles after playing with a 7.7
Dabado puzzles is very fun for people that love puzzle games. You do need a specific taste in games to enjoy this game. I want to leave room for improvement for when the full version of Dabado puzzles is released.
What are my personal thoughts about Dabado Puzzles?
I am currently facing another though puzzle, if only I had more time to play I would have already beaten this puzzle! I have enjoyed all the levels so far but I still need to find some of the the secrets that are hidden in the levels of Dabado Puzzles
My personal rating of Dabado Puzzles is an 8.1
I am usually more of the fast-paced action type games but I also enjoy the occasional puzzle game. If you are into Puzzle games, this is a game with a unique concept that you can enjoy when this game finally releases!
If you think Dabado Puzzles seems like a fun game, you can join the special event. In this special event, 7Games is giving away seven copies of Dabado Puzzles Demo Version 0.6!
If you solve crossword puzzles with a pen, you will probably love Dabado Puzzles!
Let me know what you think of Dabado Puzzles Demo 0.6 in the comments!
I hope you enjoyed reading this review, I hope to see you in the next review!
If you liked reading this review, maybe you would like to share this review with your friends!