Today I am going to look at an RPG maker game called Tales of Agaris. This is a game that also has a sequel called Heroes of Time which we are also going to review in the future.  We also have made a video of the complete walkthrough of Tales of Agaris. Since this game is made in RPG maker you can expect a roleplaying game.  You will be battling monsters and collecting new gear to defeat stronger monsters. 
What did I think before playing Tales of Agaris?
I came across Heroes of Time on Social media and this also led me to Tales of Agaris.  The developer told me the details about the game and I got interested to start playing this game.  I was wondering what would be unique in Tales of Agaris, something that could set it apart. I was in need of more information, thus I went to the Itch page of Tales of Agaris
https://metthink.itch.io/tales-of-garis
I visited the Itch page to be met with a confusing explanation of the story. This broken English was hard to decipher and understand. There are also no gameplay elements to be found on the Itch page. Thus I only know that this is an RPG made by an RPG maker. Watching the trailer made me even more confused.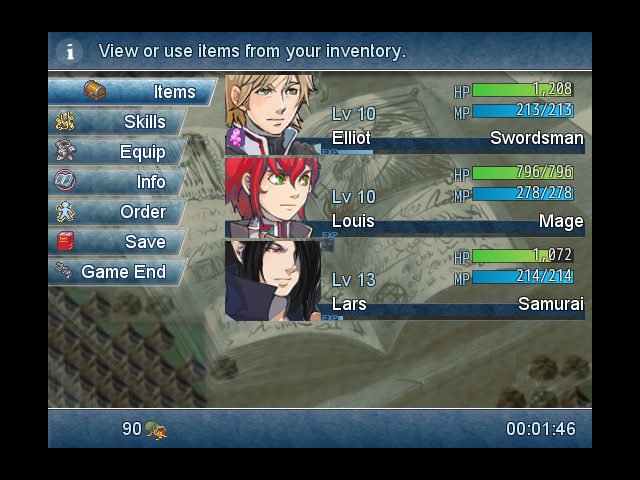 I rate Tales of Agaris with a 5.0 before playing.
The game seemed very fun to play but it is hard to find out what this game actually contains before playing. The broken English can be a big turn-off for many people.
The story follows the adventures of Elliot, one of the king's soldiers. Together with two other soldiers, Elliot needs to stop Lars, a traitor from resurrecting Gorgos from the depths of hell. 
I rate the story of Tales of Agaris with a 6.0
The story is weak and hard to understand, there is little character building to be found. Why is Lars a traitor? The broken English in the game also makes it hard to follow the story. If the English were better, the story would also have gotten a higher rating.
You follow the adventures of Elliot and his party. It is your goal to follow the king's order and make sure that the land is in peace. As you cross the land you will fight monsters and level up when enough experience points are gathered. There are not a lot of items and they can suddenly change your skills without notice.  The core of the gameplay is fun as I like each roleplaying game but tales of Agaris adds nothing new to the table.
As you level up your stats will increase, When you level up enough, the game becomes very easy. The revive items are useless because they only give you one health point. This means that the character you resurrected will be killed in one hit again. Using special attacks will ensure your victory in boss battles. If you get new equipment in each town, you can easily get through this game!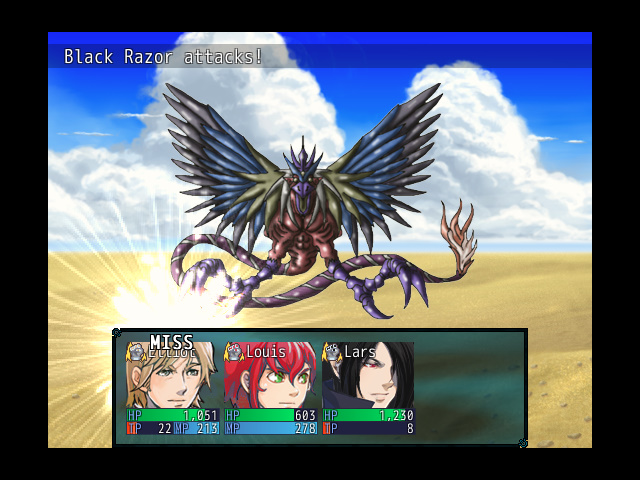 I rate the gameplay of Tales of Agaris with a 5.0
This game is way too simple. There is no new mechanic or something unique. All you will find here is the simple core mechanics of a roleplaying game. If there are new areas that will be introduced, new mechanics, and more balancing, then this game would have been a great RPG experience!
The graphics are nothing spectacular, it is the standard RTP of the RPG maker engine.  I would have hoped there would be more cinematics in the game.
The soundtracks in this game are fine but not special. The sound effects are glitchy at some points throughout the game but nothing spectacular to mention.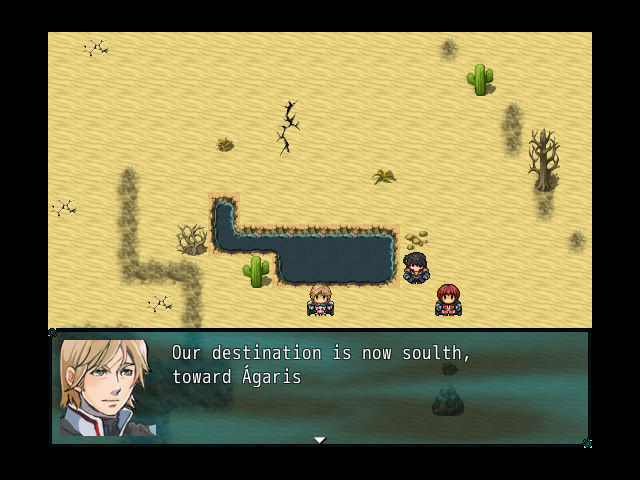 I rate the sound and graphics of Tales of Agaris with a 6.0.
There is nothing special to mention for the sound and graphics in Tales of Agaris.
What did I think after playing Tales of Agaris?
I had fun while playing Tales of Agaris and it did get me excited while playing. The point is, the game is too small and basic. Another problem is also the broken English. If the game gets a work-over in basic English along with some new areas.  this would be amazing! The Itch page is also a huge mess and needs to be redone. 
All in all, this game could be amazing with a high rating but for now, I feel like I was playing a broken game in an unknown language. I could barely follow the story, there is also no character building or side quests. I hope there will be more work done on Tales of Agaris and then it could be a great game but for now,  this game still needs work!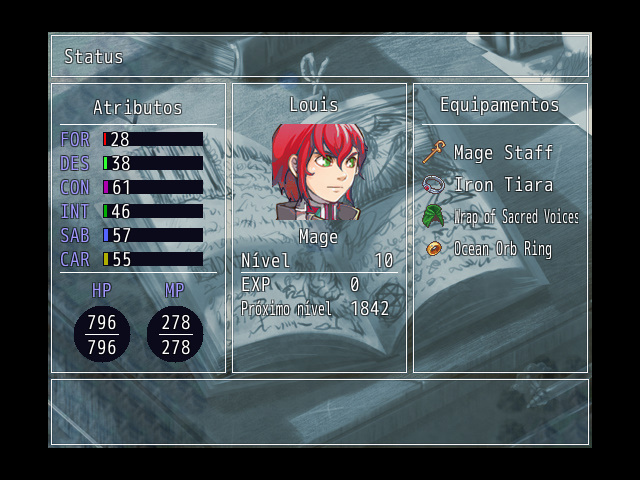 I rate Tales of agaris with a 4.0 after playing.
Do not get me wrong, the game is fun but it feels unfinished. The game needs a better trailer, a better Itch page with more gameplay information, and a complete rework on all the text in proper English. 
What are my personal thoughts about Tales of Agaris?
I had quite a lot of fun when playing Tales of Agaris but it feels too basic. The most annoying thing was the English for me. If the developer hires someone to fix all the English in tales of Agaris, this game could get a much better rating!
My personal rating of Tales of Agaris is a 6.0
I hope the developer keeps working on this project and uses this review to make his game even better! I think this game has great potential but it needs more work!
Let me know what you think of  Tales of Agaris in the comments!
I hope you enjoyed reading this review, I hope to see you in the next review!
If you liked reading this review, maybe you would like to share this review with your friends!