Today we are going to look at the sequel of Tales of Agaris. It is called Heroes of Time and takes place in the same universe as in Tales of Agaris. This time you will have a new cast of characters, but you will also meet the characters of Tales of Agaris. Your story will start in the year 2130,  a 1000 years have passed since Gorgos has been stopped by our heroes. You play as a character named Henzo who inadvertently becomes the hero of time by trying to stop the evil scientist.
What did I think before playing Heroes of Time
I did have a lot of fun in Tales of Agaris but the game was too simple and short. I also hoped that the sequel would fix the issues of the broken English that I encountered in Tales of Agaris. I had no idea what to expect when starting Heroes of Time but I do like time travel a lot.  I visited the Itch page to learn more about the Heroes of Time.
https://metthink.itch.io/heroes-of-time
I went to the Itch page to gather more information. I encountered the same broken English as in Tales of Agaris.  It can be hard to decipher what is going on exactly in this game, but the premise is that the evil scientist Aizak wants to travel back in time.  You get the chance to stop Aizak from resurrecting Gorgos.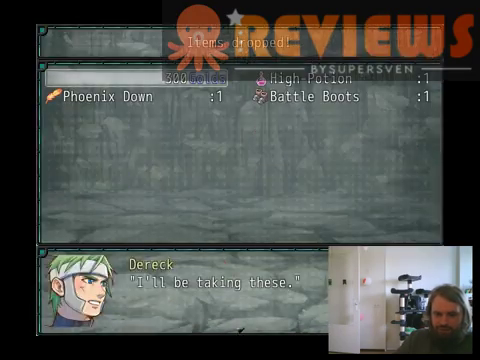 I rate Heroes of Time before playing with a 3.0.
I had hoped that the developer would have learned from Tales of Agaris to fix the broken English and make sure this game has been proofread and fixed the broken english. There are no gameplay elements mentioned on the Itch page, but only that the game has multiple different endings.
I feel that the developer is making the same mistakes all over again.
The story starts in the year 2130 where Aizak is creating a time machine to travel back in time. Henzo and his friends follow him back in time to stop Aizak from resurrecting Gorgos.
I rate the story of Heroes of Time with a 2.0
The story is very weak. Going back to the same world as a prequel is no problem. Having the same characters playable with the same skills. I feel like I am playing Tales of Agaris from a different point of view.  Heroes of Time should have just played in a new environment where Gorgos comes back. You will travel in the exact same maps, you will encounter the same non-playable characters. Even the treasure chests are in the same spot! 
The gameplay works the same as in Tales of Agaris. You defeat monsters to gain experience and level up to learn new skills. When equipping weapons you will suddenly get a new set of skills. Somewhere down the line of the game, your team changes drastically. This makes no sense at all.
You will also not need to buy items at shops, later in the game, you will receive the best equipment for free.
Depending on the actions that you take in the game, the ending will change, but it might be hard to follow what is going on with the broken English.  Your characters will level up extremely fast and earn a lot of gold. You can easily rush the game, especially if you have played Tales of Agaris, and remember all the paths in the game.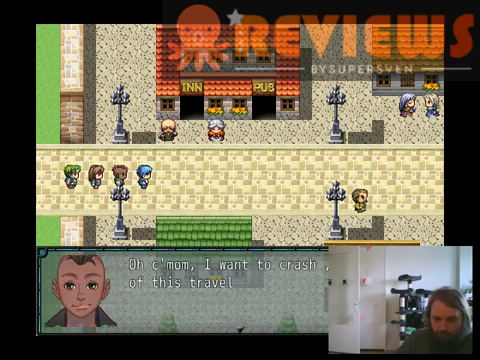 I rate the gameplay of Heroes of Time with a 1.0
If I wanted to play Tales of Agaris again, I would simply boot up that game.
Why a 1.0? 
– Re-used characters, playable and nonplayable.
– Same treasure chests with the same loot.
– Same world map with the same monsters.
– A lot of the cutscenes are re-used
– You get the best items in the game for free
– Your gold gets stolen and there is no way to get it back.
– Broken English and untranslated skills.
– Endings make no sense
– Very basic RPG elements.
– Skills change without notice
– Same equipment items as in Tales of Agaris and no balanced additions.
The graphics of Heroes of Time are nothing special and are mostly copies of Tales of Agaris. The new graphics have nothing new to add.
I made a video of this game and noticed there is quite some copyrighted music from Final Fantasy which also got blocked out from our YouTube video.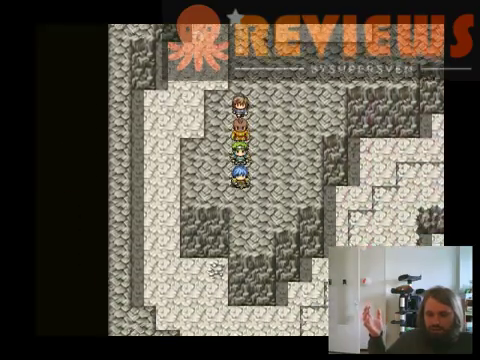 I rate the sound and graphics with a 5.0.
I had hoped for more original graphics and soundtracks that would have set this game apart from Tales of Agaris. There are a lot of soundtracks to buy in the Steam store for the RPG maker engine. There are also music artists or studios where you can buy a lot of music from! You can even get some free music if you mention them in the credits!
What did I think after playing Heroes of Time?
I had the idea that this developer tried to emulate Chrono Trigger by using time travel with multiple endings. If that is indeed what the developer intended to achieve, there are some key components missing. Like having a time travel machine and more! Emulating a game is great for inspiration as long as you do not clone everything and give the game its own identity. Not only did Heroes of Time fail to emulate Chrono Trigger, but this game also failed to be a decent RPG.
I rate Heroes of Time with a 2.0 after playing.
This game failed in almost every aspect that is possible along with huge bugs like sequence breaks. I would advise you to rather play Tales of Agaris that game is much better compared with Heroes of Time!
I had expected more of Heroes of Time!
What are my personal thoughts about Heroes of Time.
This game has an amazing idea, executed poorly with broken English. I would scrap the project and start over with a completely new story and make sure that the English language is written properly to at least a basic level
My personal rating for Heroes of Time is a 1.0
This project is extremely poorly executed and a clone of the previous game from a different point of view. If Tales of Agaris would have not existed, this game would be much better.
Let me know what you think of Heroes of Time in the comments!
I hope you enjoyed reading this review, I hope to see you in the next review!
If you liked reading this review, maybe you would like to share this review with your friends!