Today we are going to dive into the past to prepare for the future! A new Wario Ware game with mini-games is on the way, but let us take a look at the game that started the`Wario Ware series! This game is on the Game Boy Advance, the device of the future that I had as a kid! I played a lot of Wario Ware Inc as well. I was extremely glad when the Game Boy Advance special edition with light was released! No longer did I need a flashlight after bedtime! I intend to review more Game Boy Advance games in the future, but for today let us start on this review on Wario Ware Inc!
What did I think before playing Wario Ware Inc Minigame Mania?
It has been a while since I have played a Wario Ware game due to no new games releasing. Since there is now a new game is planned to be released in September 2021, it is a great time to review the first game in the Wario Ware series! I remember that I got this game as a present when I was a kid in the year 2003! Are you ready to play some mini-games? These usually consist of 8 beats. Since this game is very old, thus does not exist on the Nintendo Store. We are going to visit the Wikipedia site for information!
https://en.wikipedia.org/wiki/WarioWare,_Inc.:_Mega_Microgames!
On this page you can find a lot of information on how the game works and much more! This game even won awards and spawned a whole franchise of Wario Ware games! All Wario Ware games follow the same formula except for the Wii U version of Wario Ware which was a big flop! The game not the Wii U, well actually they both were a flop! Let's just leave it at that, the Wii U was a failed game console.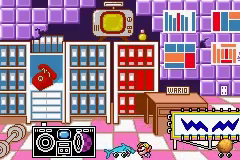 I rate Wario Ware Inc with a 10 before playing.
Thinking of all those fun mini-games makes your blood pump! Some mini-games are extremely fast-paced! I have also taken into account that this game won several awards!
There is one big storyline, but actually the game has multiple stories, which was quite unknown for the Game Boy Advance in the year 2003.
The main story is about Wario inventing mini-games to earn a quick buck, which is actually what a lot of indie developers do these days. Who expected people would become like Wario!
While the story plays out, you will encounter smaller stories like how 9-Volt is going to buy the Game Boy Advance SP!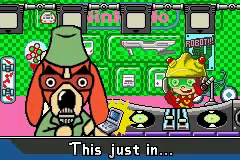 I rate the story of Wario Ware Inc with a 10.
Having a game like this with multiple stories was an amazing experience in the year 2003, It was innovative and no one expected a game like this could even exist. This is a game that inspired a whole franchise! The one game that failed took a different formula, the other Wario Ware  games are all amazing!
It is your goal to clear all the mini-games in one stage, which actually sets a small story for each character. Every character also has different themed mini-games. Mona for example has weird games like picking your nose! 
9-Volt has mini-games based on other games, like shooting Mother Brain with Samus!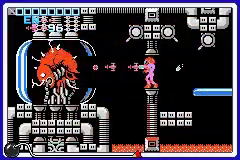 Every story has a different amount of mini-games that need to be cleared. However, if you were to play the stage again, the mini-games would continue until you lose all your lives, which is always four. When replaying a stage, you will also encounter new mini-games which are not featured in the main story! If you do manage to defeat a boss you can regain one live!
As you complete mini-games, they will keep speeding up and incite you to act faster. When replaying a stage, the speed will keep increasing and boss monsters will keep returning. What boss monsters? Yes there also bosses to fight, but these are also mini-games, well except for Hungraa!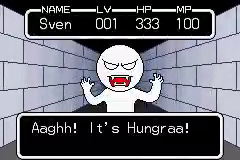 After clearing a set amount of stages, you will encounter a boss mini-game. These can be quite difficult if you do not know what to do as for the final boss, even though I have won that battle many times,  it still is difficult! When completing stages you will also unlock mini-games for you to play like the paper plane and super skater!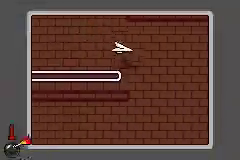 I rate the gameplay of Wario Ware Inc with a 10.
Over the years, I have come back many times to this wonderful game. Every time I do that, I think to myself what an amazing feat that this game was  made in the year 2003!
The graphics are quite blocky and old yes but for the year 2003, on a handheld console these graphics blew your mind! Even though, the graphics have aged very well, most of the Game Boy Advance games have graphics that have also aged quite well. This was back when graphics mattered less than gameplay.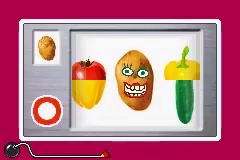 There are many characters and stories, these all have different soundtracks and sound effects. Which was quite something for when this game was released. How did that even fit onto that small game card?
I rate the sound and graphics of Wario Ware Inc with a 10.
All I have to say about the sound and graphics is that they are superb and have aged well! The sound always brews nostalgic feelings for me!
What did I think after playing Wario Ware Inc
As always I am eager  to play older games. However, this game, along with another game called Metroid Fusion which I hope to review  in the near future, have a lot of nostalgic value for me. I am glad to see that the mechanics of Wario Ware Inc still work well after all these years. The graphics and sound have aged well.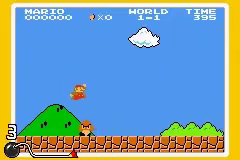 The formula of this game still holds up as the new game will go back to the roots with quite some improvements like co-op! My wife and I are very excited to start playing the new Wario Ware  game. It is amazing to see how such an old game has inspired a whole franchise of games leading all the way up to the Nintendo Switch! It has been a very long wait for a new game, since the Wii U version did not hold up to the standard of the previous Wario Ware games!
I rate Wario Ware Inc with a 10 after playing.
If you are looking for a fun game, this is a perfect game to spend some time with!
What are my personal thoughts about Wario Ware Inc?
Over the years I have played this game many times, but fret not if you do not have a Game Boy Advance. You can also use an emulator, if you do not know how, please contact me!
My personal Rating of Wario Ware Inc is a 10.
This game is simply an amazing feat for the year 2003!


The greatness of this game is that the mini-games fly by, but you remember them for being strange but not to strange. Wario is throwing his own party to gain a  quick buck!
Let me know what you think of Wario Ware Inc Mini-game Mania in the comments!
I hope you enjoyed reading this review, I hope to see you in the next review!
If you liked reading this review, maybe you would like to share this review with your friends!