Today we are posting another review on one of Duke Nukem 3D official expansions! Duke Nukem Life is a Beach. This time Duke decides to take a vacation after he has saved the President only to be once again attacked by the invaders! The aliens have decided that the hot climate is great for laying eggs, Duke is going to beat up some more aliens, otherwise he cannot enjoy his vacation!
What did I think before playing Duke Life is a Beach
I was eager to delve into another expansion for Duke Nukem 3D, this expansion has reskinned weapons, aliens and much more! It is time for those aliens to deserve a tropical beat down! There are fewer puzzles in this expansion, but expect to be baffled now and then by the puzzles that are in this expansion! There are also new aliens to fight, these new aliens are called Sea Monsters and shoot rockets in your face! For more information we went to the fandom page which contains information about the story, the levels and much more!
https://dukenukem.fandom.com/wiki/Duke_Caribbean:_Life%27s_A_Beach
There is a lot of information to be found, including which items are reskinned and how they look now. Even the key cards have a new skin, this time you will be collecting Visa Cards! However, most of the key cards are much easier to find. You should be more aware of the death traps that wait you on the Wave Mistress cruise ship!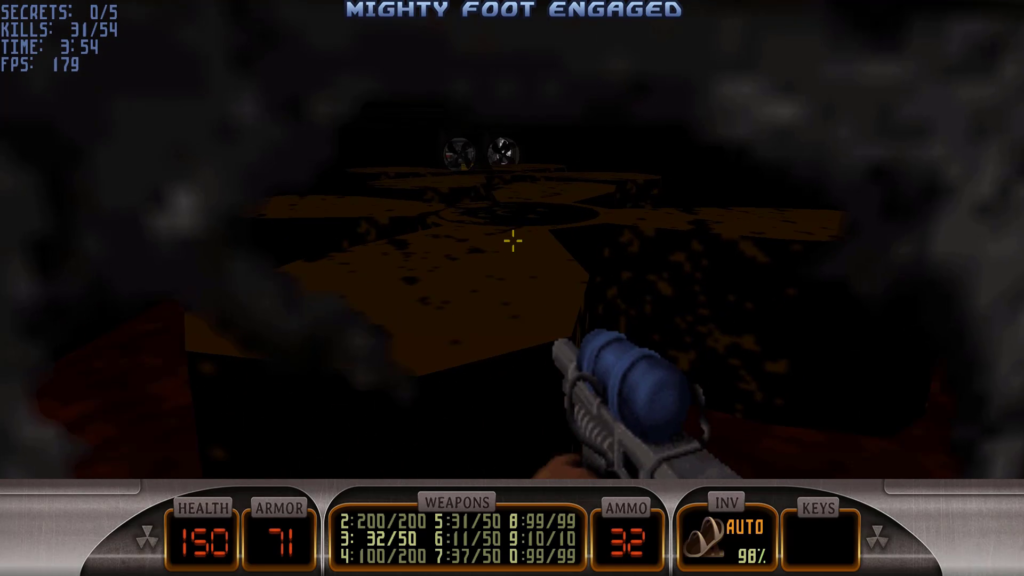 I rate Duke Nukem Life is a beach with a 9.6 before playing.
This expansion looks the most promising with reskinned items, new Duke talk and much more!
Duke is taking a vacation and while surfing he notices that the aliens invaders have once again arrived on Earth. Duke will not let the aliens breed or ruin his vacation It is time to give the alien invaders another beating!
I rate the story of Duke Nukem Life is a Beach with an 8.0
It is the same old Duke Nukem  story just like in Duke it out in D.C, but slightly changed for this expansion.
The  alien invaders show up and Duke Nukem needs to beat them up!
This time around, you will explore new maps during Duke's vacation. Explore beaches, hotels and mysterious caverns. Do not forget to check out the water theme park! All of these levels are perfectly crafted for a first-person shooter game. There are enough places to hide, and a lot of places where you will be ambushed! All items have been reskinned to fit Duke Nukem's vacation.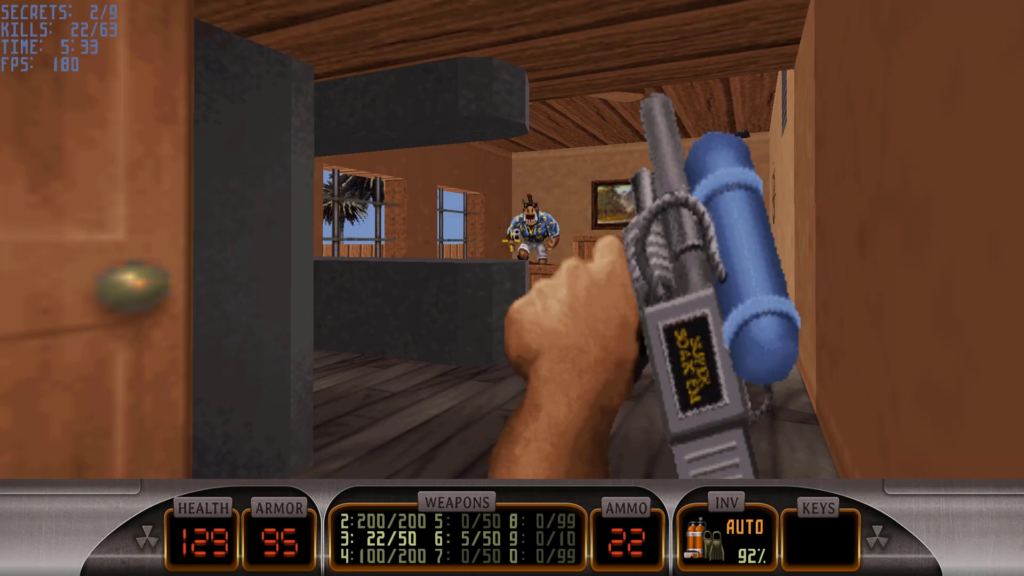 In this expansion there is an emphasis on dangerous enemies around every corner, there are even some platforming elements! I hope you like saving regularly! Make sure to collect the new conchantor weapon (devastator) for the final boss fight! The map and third person view still work wonders in this expansion. In Duke Nukem Life is a Beach there are many secrets to find, but be careful, there might a Sea Monster in the secret room or worse.
There are several levels with booby traps that will instantly kill you! The drones make a comeback, but only on a limited scale! The names of all the weapons are also different, but they act the same way as they do in  the base game Duke Nukem 3D. Use the new reskinned shotgun to shoot water bullets that will take down those pesky alien invaders!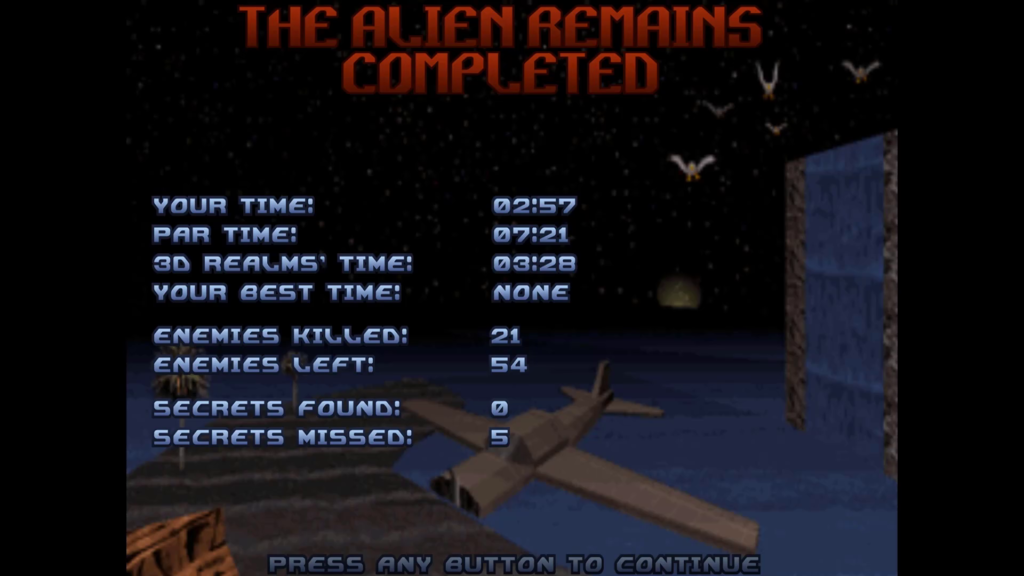 I rate the gameplay of Duke Nukem Life is a Beach with a 9.6.
Duke Nukem is on vacation but still kicking! Will you help Duke Nukem get the vacation that he deserves!?
The graphics in Duke Nukem Life is a Beach have been heavily reskinned with vacation themed graphics.  There are also newly added enemies, which was quite an achievement back in 1997. It was impossible to add enemies, but you needed to swap enemy sprites. Some enemies have been replaced with screaming babes! This is either a stimulation to turn of your sound or save them. You can also just kill them!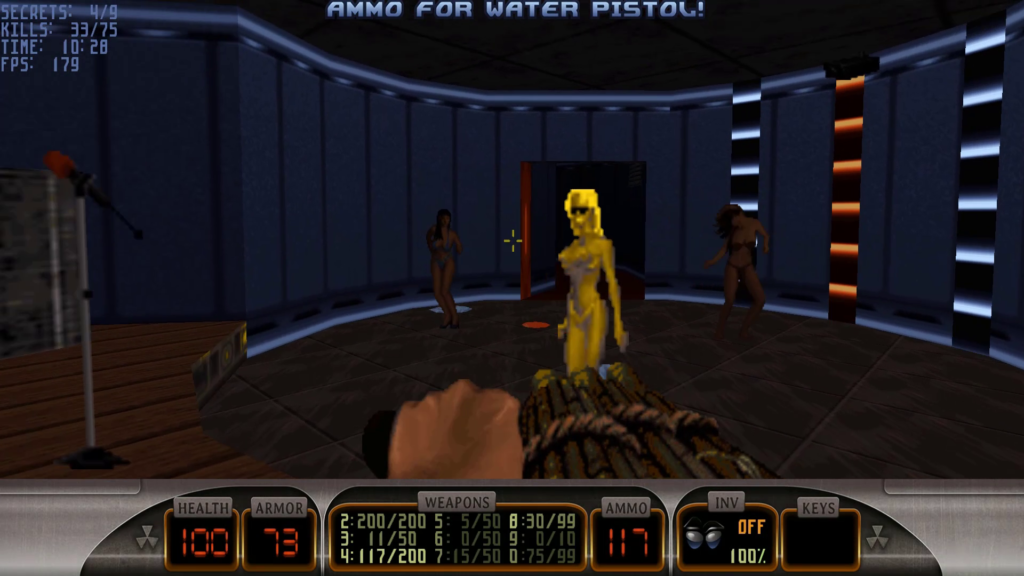 The soundtracks are fun but the most amazing thing in this expansion is the new Duke talk! 
There is one slight problem that persists in Duke Nukem, the ugly screams of the Octabrain aliens! Those screams will fry your eardrums! 
I rate the sound and graphics of Duke Nukem life is a Beach with a 10.
What did I think after playing Duke Nukem Life is a beach?
As always, playing a Duke Nukem game is fun, and we have made a complete walkthrough for all the levels! If you are going to ask me which level I disliked the most, it has to be the Wave Mistress! Clipping through the ship can be done too easily, also the traps kill you very efficiently! There are also two mini-boss enemies that will corner you very quickly if you do not take them down with haste!
I enjoyed this expansion more than the other expansion, Duke it out in D.C. There are fewer puzzles to solve, and I like to explore ancient ruins! A few of the levels can get quite confusing but that is nothing new in Duke Nukem games. 
I rate Duke Nukem Life is a Beach with a 9.6 after playing.
There are eight new levels to explore with new enemies, this is one of the best expansions that I have seen for old games!
What are my personal thoughts about Duke Nukem Life is a Beach?
Do you even have to ask? I think this game is better than Duke it out in D.C!
My personal Rating of Duke Nukem Life is a Beach is a 10.
You cannot go wrong with a first-person shooter that Duke Nukem in it!
I would say that this is one of the better expansions for Duke Nukem 3D. It is included in the Megaton edition, this means that it is quite expensive!
Let me know what you think of Duke Nukem Life is a Beach in the comments!
I hope you enjoyed reading this review, I hope to see you in the next review!
If you liked reading this review, maybe you would like to share this review with your friends!