Today we are going to once again look at Maplestory but this time we are going to look at another aspect of Maplestory, the Reboot server of Maplestory which tries to eliminate the aspect of pay to win and turn Maplestory into a single-player game. If you have not yet read the review on the standard Maplestory, I suggest doing that first. We will not be featuring a story in Maplestory reboot, as that is covered in the standard version of the review.
https://www.reviewsbysupersven.com/2021/09/02/maplestory/
The sound and graphics section is the same since it is still the same but just another server.
What did I think before playing Maplestory Reboot?
My wife and I were very interested in playing the reboot version of Maplestory. We thought if the dailies are gone and the pay to win elements removed, we might have more fun in playing Maplestory without having to stay up long nights. In reboot, there is no trading allowed, thus you need to farm your equipment as well as upgrade it. This can be quite difficult unless you have a lot of friends to help with the harder bosses. For more information, we went to the Maple Reboot page!
https://maplestory.nexon.net/micro-site/4928
This page gives a good idea of what you can expect in the Maple Reboot server. The enemies will be stronger, but they will also give more experience points. You will need to farm the mesos for yourself, which you can use to buy certain items for mesos in the cash shop instead of using real money. We wanted to find out if this system worked better for not having your soul taken by Maplestory!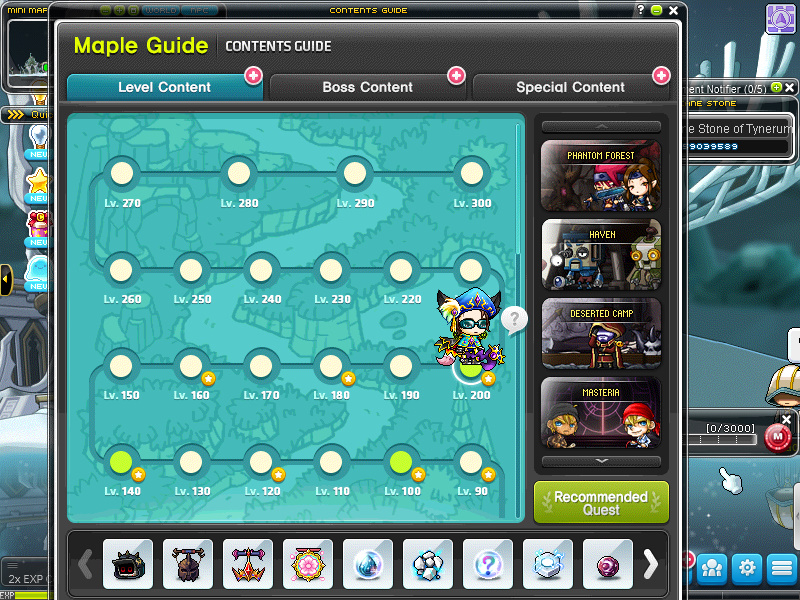 I rate Maplestory Reboot with a 7.5.
The idea sounds great,  maybe too good to be true actually, in this review we are going to see if that is indeed the case!
Maplestory reboot follows the same gameplay principles as in the standard Maplestory servers. You pick your favorite job, and you will end up whacking a lot of enemies in 2D style. However, in Maplestory reboot the enemies will drop more loot for your job.  This means that if you have a mage job, you will only find magician equipment.
Since there is no trading in Maplestory reboot, there is also no auction house where you can buy a pet. The pet must be bought with real cash in reboot or with maple points. The reward points that you can earn in game will not suffice. This means that you already need to spend a lot of cash to have a pet that will pick up the loot for you. This is very important in Maplestory reboot since you need the mesos, there is no other way to earn mesos and picking up everything takes too much time!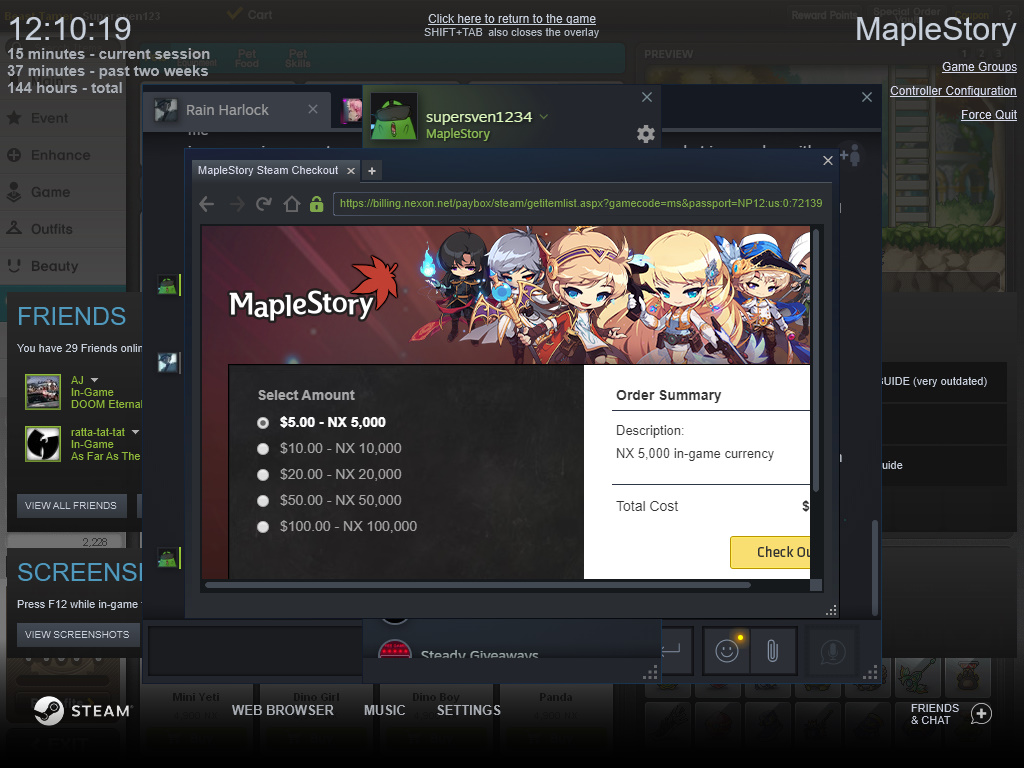 There is a huge emphasis in Maplestory reboot on dealing with monsters that are your level. The punishment for fighting stronger enemies is increased drastically, this means that you will still level slower than in the standard Maplestory servers. Whereas we could easily take down monsters 20 levels higher in the original Maplestory, this was impossible in the reboot server.
Every equipment that you find can be enhanced using mesos, this means that you need a huge amount of mesos that can be hard to farm, then when you hit level 200, the dailies come back but this time you need to do them for real! Since there is no way to buy items that you might need in the auction house, it all comes down to you. Maplestory Reboot has a lot of flaws and gives you even more sleepless nights. 
I rate the gameplay of Maplestory Reboot with a 4.0
This is a great idea for Maplestory and I like that you can buy items with mesos in the cash shop, however I feel that this version of Maplestory needs a lot of work. Spending mesos to clear the dailies, for example would be great,  or buying a pet with mesos, maybe even making everything purchasable in the cash shop with mesos! Lessen the punishment for taking down harder enemies. We were always running out of Mesos thus you need to make a special character to farm mesos! These are all quite big problems with easy solutions.
The graphics in Maple are quite good and have aged well. The new jobs that get added over time also have flashy new skills. However, seeing what is going in the map can be hard sometimes when you have many skills going on. There are a lot of different maps to explore and enemies to beat up. You might need a strong computer to prevent lag spikes when playing together.
There are many soundtracks and sound effects in Maplestory. For some classes,- there is even voice acting and videos! There are also quite a few fun soundtracks in the cities where you can stand safely without getting attacked., unless someone opens a monster bag!
I rate the sound and graphics of Maplestory with an 8.
There is nothing wrong with the 2D graphics of Maplestory or soundtracks!
What did I think after playing Maplestory Reboot?
My wife and I had a great time leveling all the way up to 200 in the Maplestory Reboot server but once we hit level 200, we felt that it was done, we did not want to give Maplestory reboot power over us with the dailies that you need to complete, not doing so will have dire consequences! All in all, this feels like Maplestory, but with more grinding and punishments.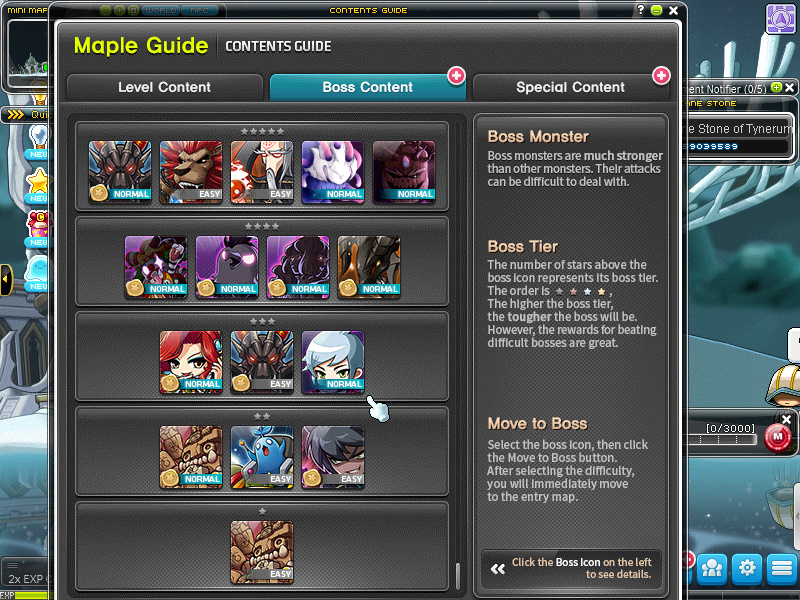 It is better to play the normal server unless you enjoy the heavy grind and feeling of not having enough mesos all the time. A pet can also be earned when you can defeat certain bosses, but you need to get strong first, to get strong you need a pet to pick up loot, this is a huge problem!
I rate Maplestory Reboot after playing with a 2.
It is insane how much grinding it takes in reboot to actually achieve anything, you need to grind up several characters for link skills, you need a meso farming character and much more! It is a never ending loop of grinding!
What are my personal thoughts about Maplestory reboot?
I had a lot of fun when leveling up to 200 as did my wife, but that is exactly when the fun ended for us. Maplestory has always been a great experience, but it comes with a dark side. Be careful when starting this game!
My personal Rating of Maplestory reboot is a 1.
I am done with Maplestory now for good!
Reboot will be fun for a little while but then the fun fades and you just want to quit Reboot.
Let me know what you think of Maplestory Reboot in the comments!
I hope you enjoyed reading this review, I hope to see you in the next review!
If you liked reading this review, maybe you would like to share this review with your friends!