A new game is being reviewed, Warioware Get it Together.  In this game, you will once again play mini-games that Wario and his friends have created. This game takes you back to the roots of Warioware while also adding new elements, some good and some bad. In this review we will go into the details of what new elements have been added! 
What did I think before playing Warioware Get it Together?
My wife and I have been waiting for a new Warioware game for a while, the version on the Wii u was something different and not a good different game. We will review Warioware on the Wii u in the future. However, it seemed like this game on the Nintendo Switch returns to the roots with co-op gameplay! For more information, we went to the Nintendo Page!
https://www.nintendo.com/games/detail/warioware-get-it-together-switch/
We discovered something that gave us chills, and not the good kind. Instead of showing you mini-games, and then you need to figure it out, this time you will also control Wario and his friends! This can make the game a lot more complicated, while the concept needs to remain simple in order to succeed! With fear of what would await us, we booted up the game!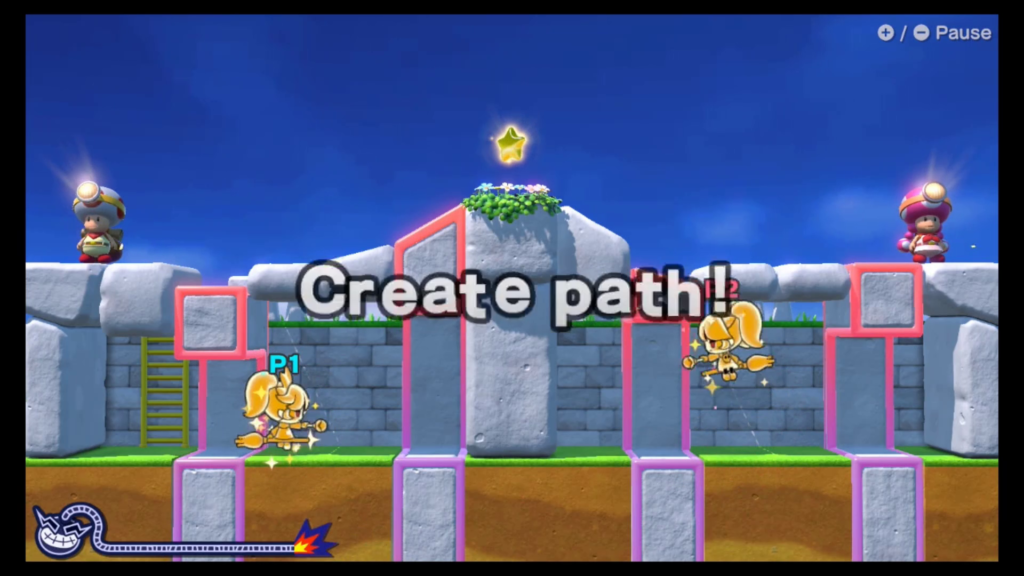 I rate Warioware, Get it together with a 9.0 before playing.
Even though we did not understand what we would encounter in this game, we were excited to play a new Warioware game, and it looked amazing!
We even pre-ordered this game despite our doubts about the characters being playable!
The story starts once again with Wario making a game, however this time his friends are helping him develop this game. When the game seems to be finished, everyone gets sucked inside the game console, it seems that game bugs have taken over the game, it is up to Wario and his friends to give these game bugs a beating!
If you are not good at controlling your anger, I will already warn you that this game might not be a match for you In this game you will play multiple mini-games in a row, with each new level you will have four lives. This means that failing a mini-game four times, means that you need to start over from the beginning. Most of the levels have a new theme, like Nintendo classics or food. There are also a  lot of different mini-games to play and there is even post game content!
Whereas in previous games, you would have no control over character choices, except for a few mini-games. This time around, you will have control of the whole cast of Wario and his friends. You can select a few characters but not just one, there is no single favorite to pick out! Each character has their own abilities, which will make a lot of the mini-games complicated. In the small-time frame that you have, you need to think about what your character can do and how to solve the mini-game! Most of the mini-games have the same time frame that you also had in the Game Boy Advance version.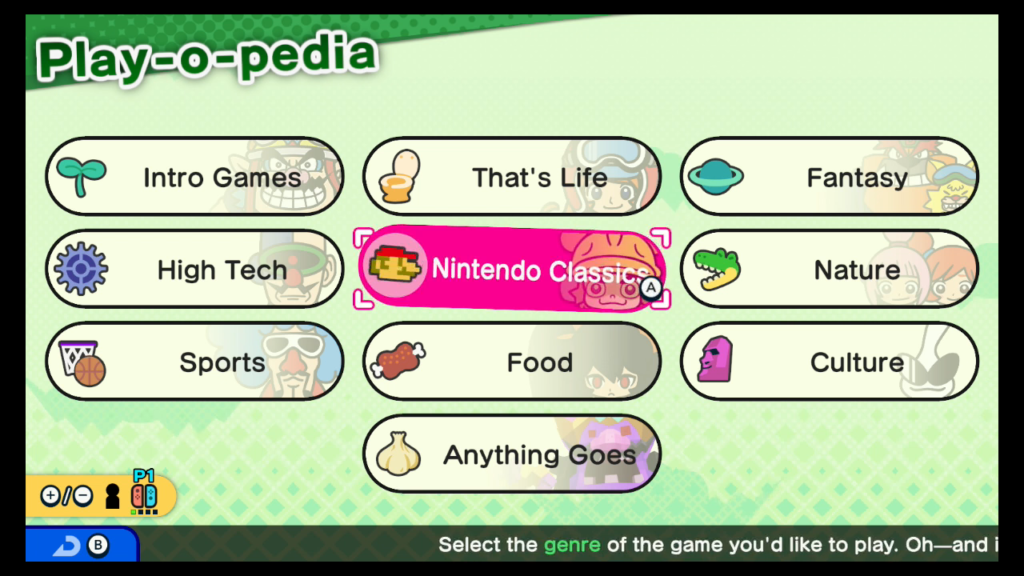 Some characters can not even walk or jump, this makes them less desirable to play with, and you should swap them out as soon as possible. The characters that can fly will be useful in most of the mini-games. Depending on the difficulty of the level that you have selected, you can take up to five characters with you. For completing a stage, you will also gain coins that you can use to buy presents for each character.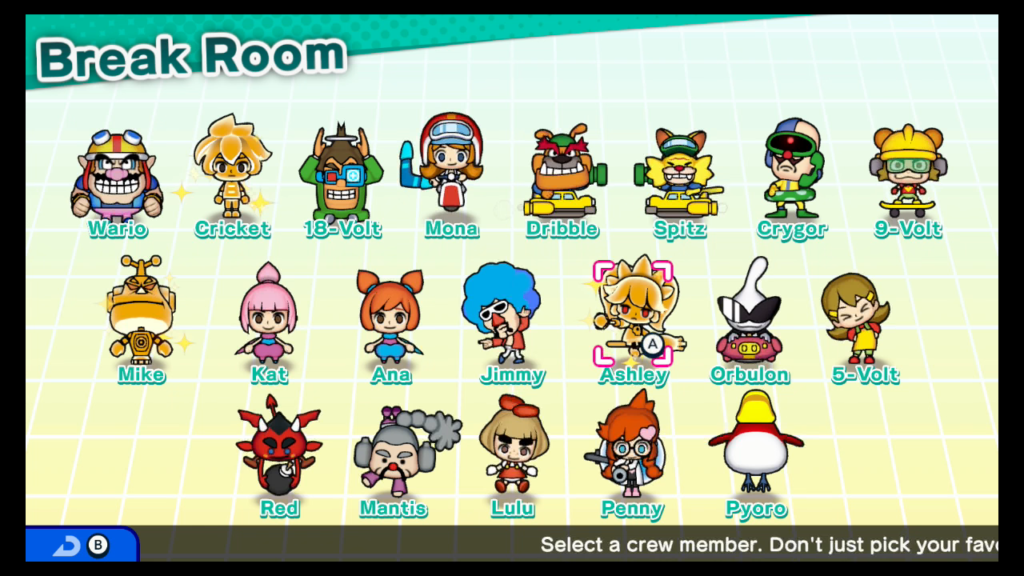 These presents will level up your character, this does nothing but add new skins for your character. The co-op works good, but you can also fail mini-games if you do not communicate well enough. You need to be on the same wave length or a lot of the mini-games will, fail. I have found that getting the wrong character for a mini-game is frustrating when you know that you can complete it easily with a different character!
I rate the gameplay of Warioware Get it Together with a 7.3
The new elements of co-op work amazing, the characters that you need to control only add problems, there is simply not enough time for a lot of mini-games to master all characters. It is better to pick all the good characters and leave the rest in your dust!
The graphics are amazing though in this game, I love the cartoon style, and it is very fun to look at.  The character skins are also fun. I also like how weird  and unexpected some mini-games are! The nose plugging is back, it is even required for a boss fight!
The soundtracks are fun and there are a lot of sound effects. For some mini-games, you are going to need the sound to complete it as fast as possible!
I rate the sound and graphics of Warioware with an 8.8
Even though some gameplay elements may be hard to master, this is certainly a game that is fun to look at!
What did I think after playing Warioware Get it Together?
My wife and I both enjoyed this game a lot, but I did get frustrated a lot of times though. This was due to getting the wrong character in a mini-game, whereas I knew I needed a different character to successfully complete said mini-game. This became more problematic when you needed to take five characters with you.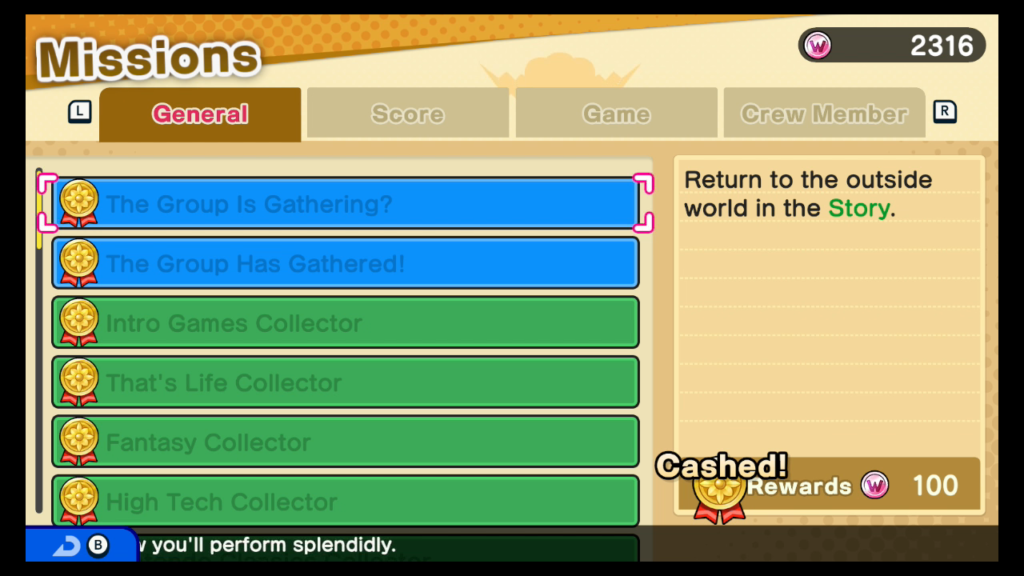 Even though there were some problems with getting adjusted to actually using the characters, we still loved playing this game and leveling some characters. Our favorite theme was the Classic Nintendo games, those games did make me feel old though!
I rate Warioware Get it Together with an 8.0 after playing.
Objectively, this game has more positive new elements than bad elements, but it is just not a long game that you can replay a lot.
What are my personal thoughts about Warioware get it Together?
I had a great time with this game, but it did make me frustrated at times. I prefer the older Wario Ware games!
My personal Rating of Warioware Get it Together with an 8.2.
If you have played the previous Warioware games, I highly suggest you to play this game, but I hope you can control your frustration! This Wario Ware game is better than the Wii U Wario Ware game despite the flaws in Warioware Get it Together!
Let me know what you think of Warioware Get it Together! In the comments!
I hope you enjoyed reading this review, I hope to see you in the next review!
If you liked reading this review, maybe you would like to share this review with your friends!