Today we are going to steer our review to a garden of serenity and peace. That is, until a sour Piñata shows up! What? A Piñata? Yes, today we are going to review Viva Piñata, which roughly translates to, long live piñatas! It is your goal to clean up the garden and attract new piñatas! There are also decorations, flower seeds to plant and much more! There is a small story in this game, but it is just a book that you can read, I will leave the story alone, and you can find it out for yourself! Even a small portion will give to many spoilers!
What did I think before playing Viva Piñata?
We bought an Xbox Series S to play new games to review! We have the Xbox game pass and started to look at some available games. As we scrolled down the list of games, we saw a lot of requested games and other games that would be fun to play and review. Then, I saw something that literally made me jump with joy. Viva Piñata and Viva Piñata TIP are on Xbox game pass! There was no way I was going to let this amazing game pass by! Time to party on to the information page!
https://www.xbox.com/en-ZA/games/store/viva-pinata/BW9TFFJ50MKV/0001
One thing that should be mentioned right away, the online servers are offline, this means no trading with other players. However, there is still a lot to do! Level up your garden and become a better gardener to attract new piñatas! Most of the piñatas look like animals and need to eat certain things to join your garden! Can you become the ultimate gardener?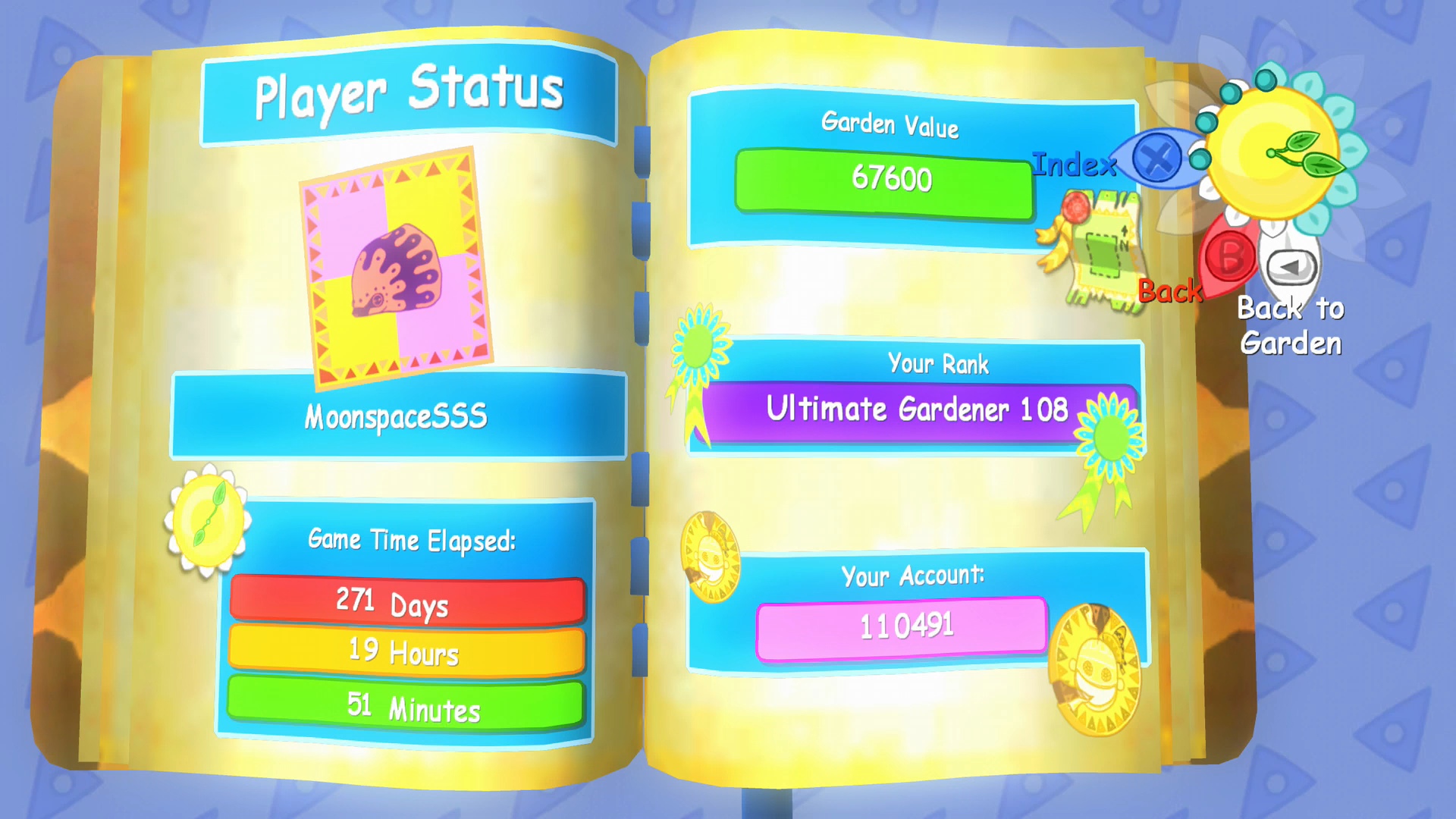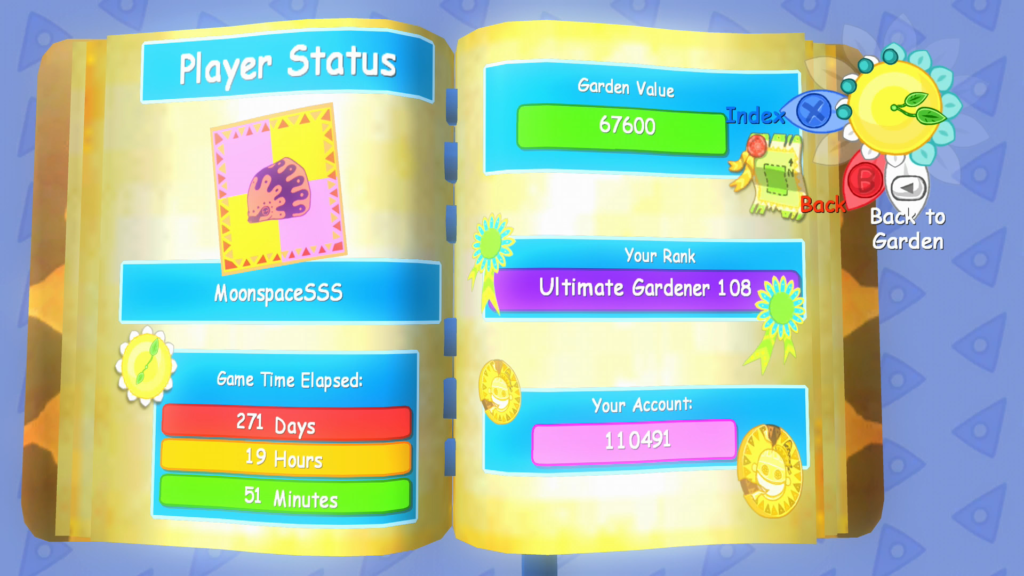 I rate Viva Piñata with a 9.3 before playing.
The piñatas look amazing, the garden mechanics are still perfect, even though this game is old, get ready for a huge game that will keep you occupied for a long time!
You start with a small garden that is overrun with junk. There is no way that you can locate those lovely piñatas here! As your garden level is 1, your garden is minuscule! As you level up, the garden will grow! You can also have other gardens, all the chocolate coins that you have collected, and level ups will transfer. This means that you can have multiple gardens with piñatas! This is good since there is only room for 32 piñatas in one garden. You will need seven piñatas of one species, why?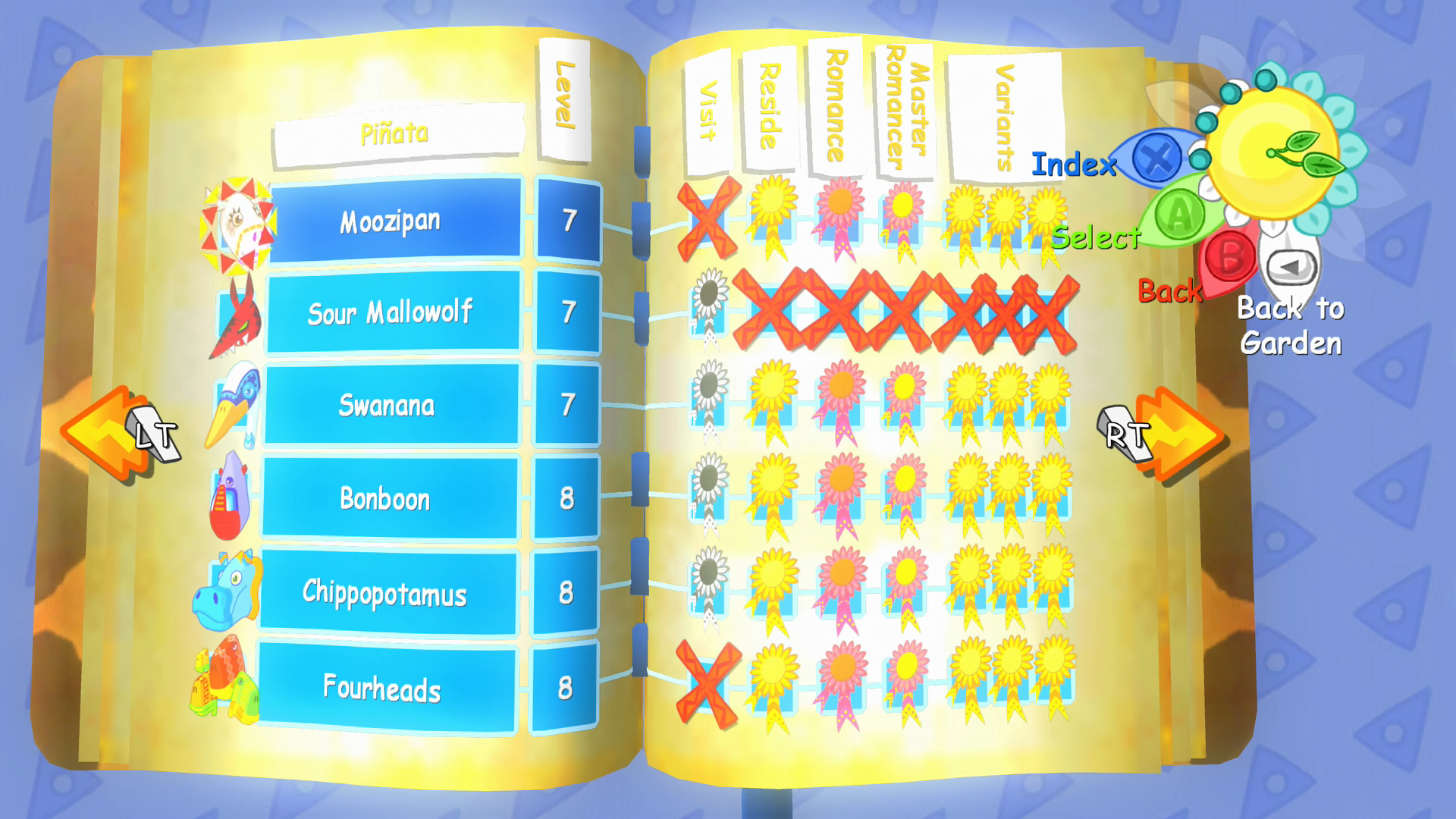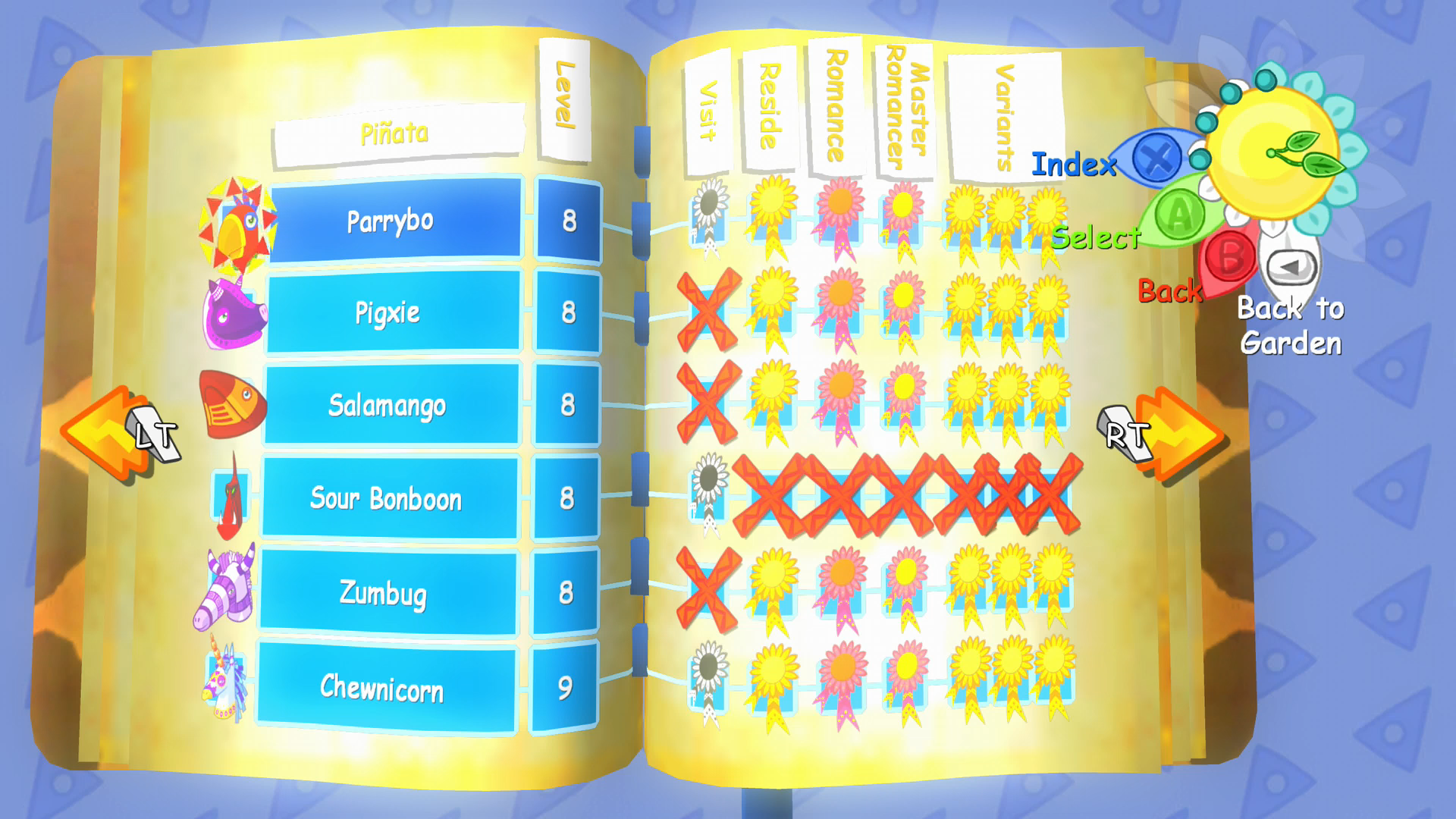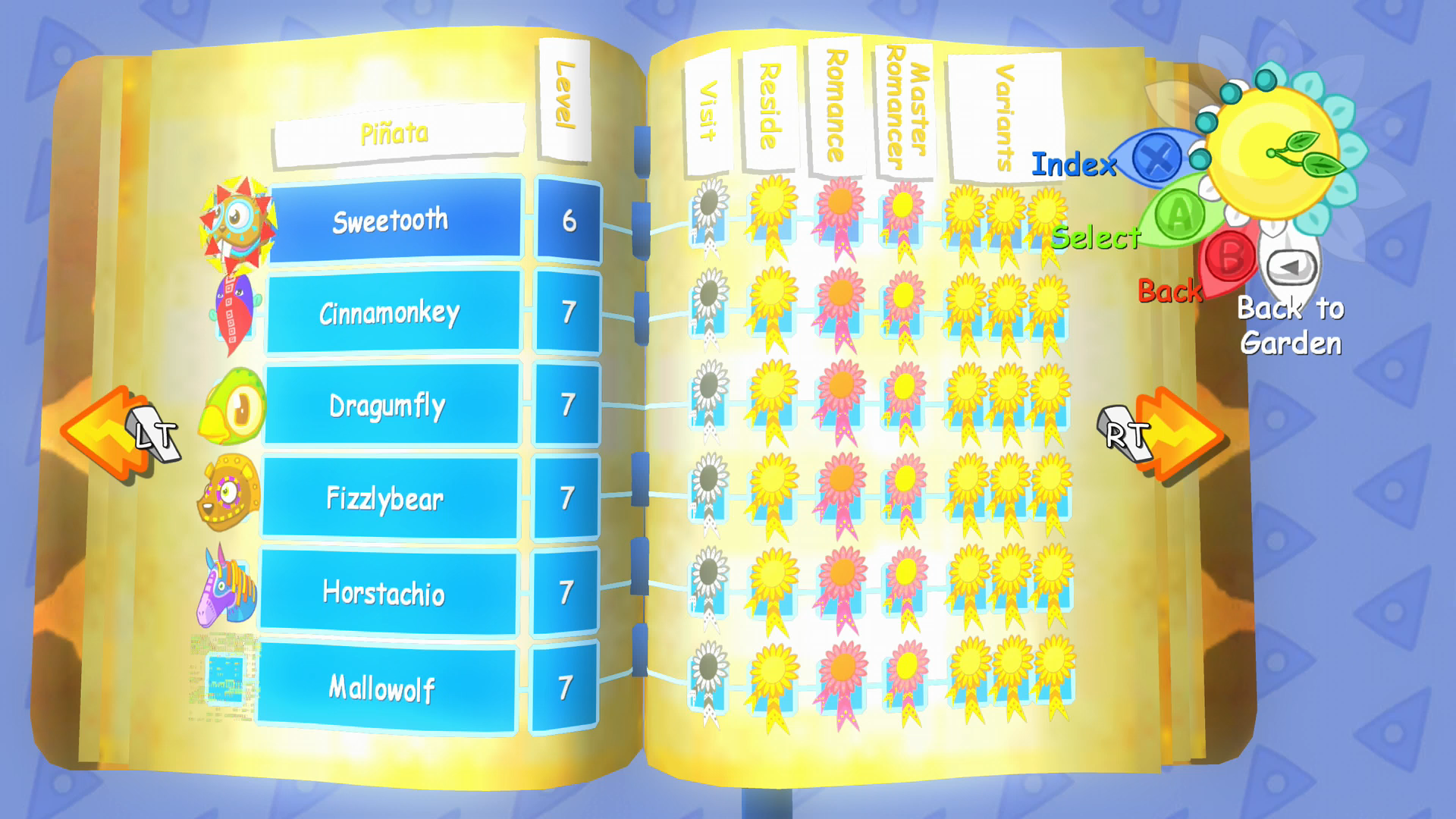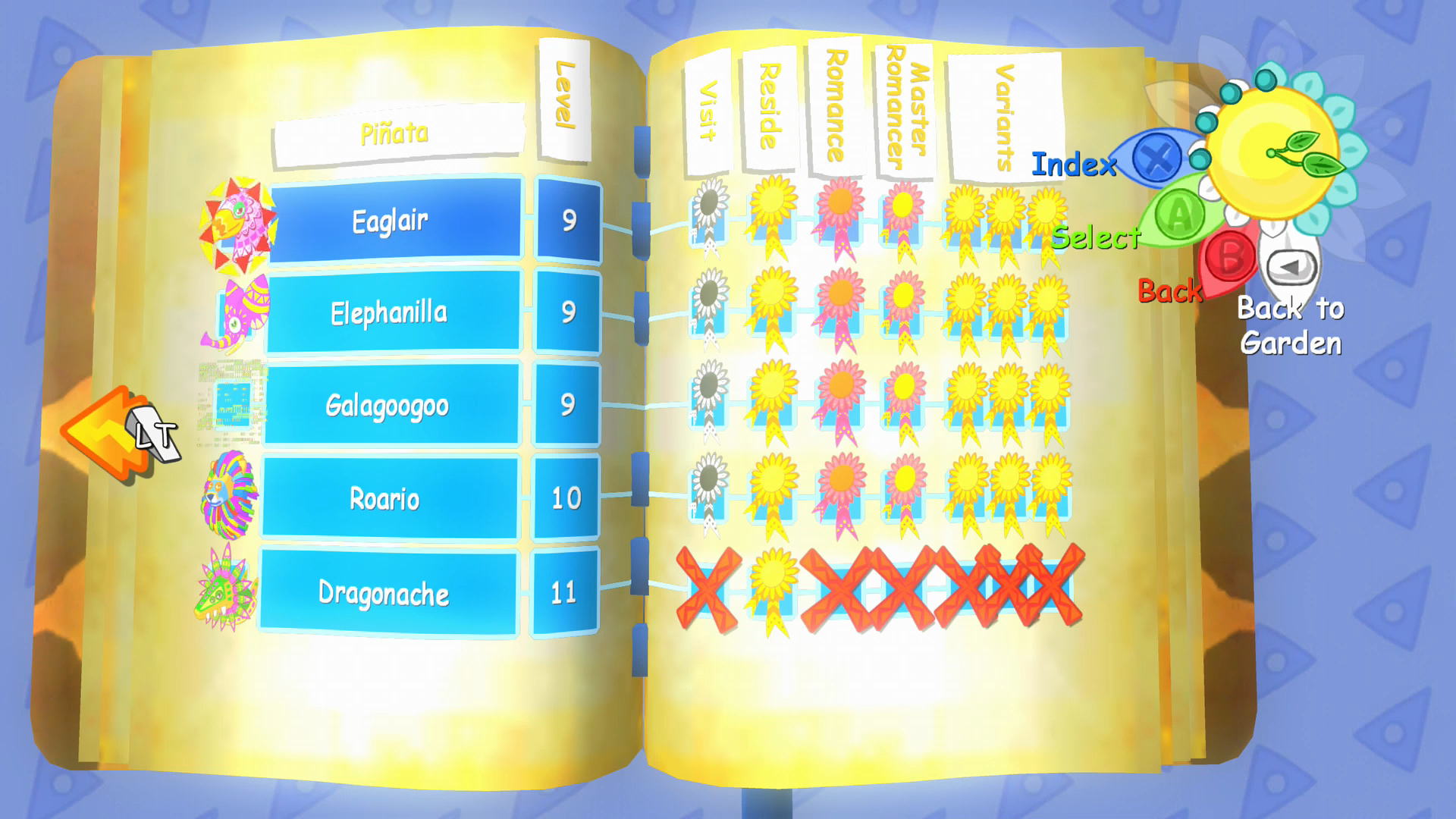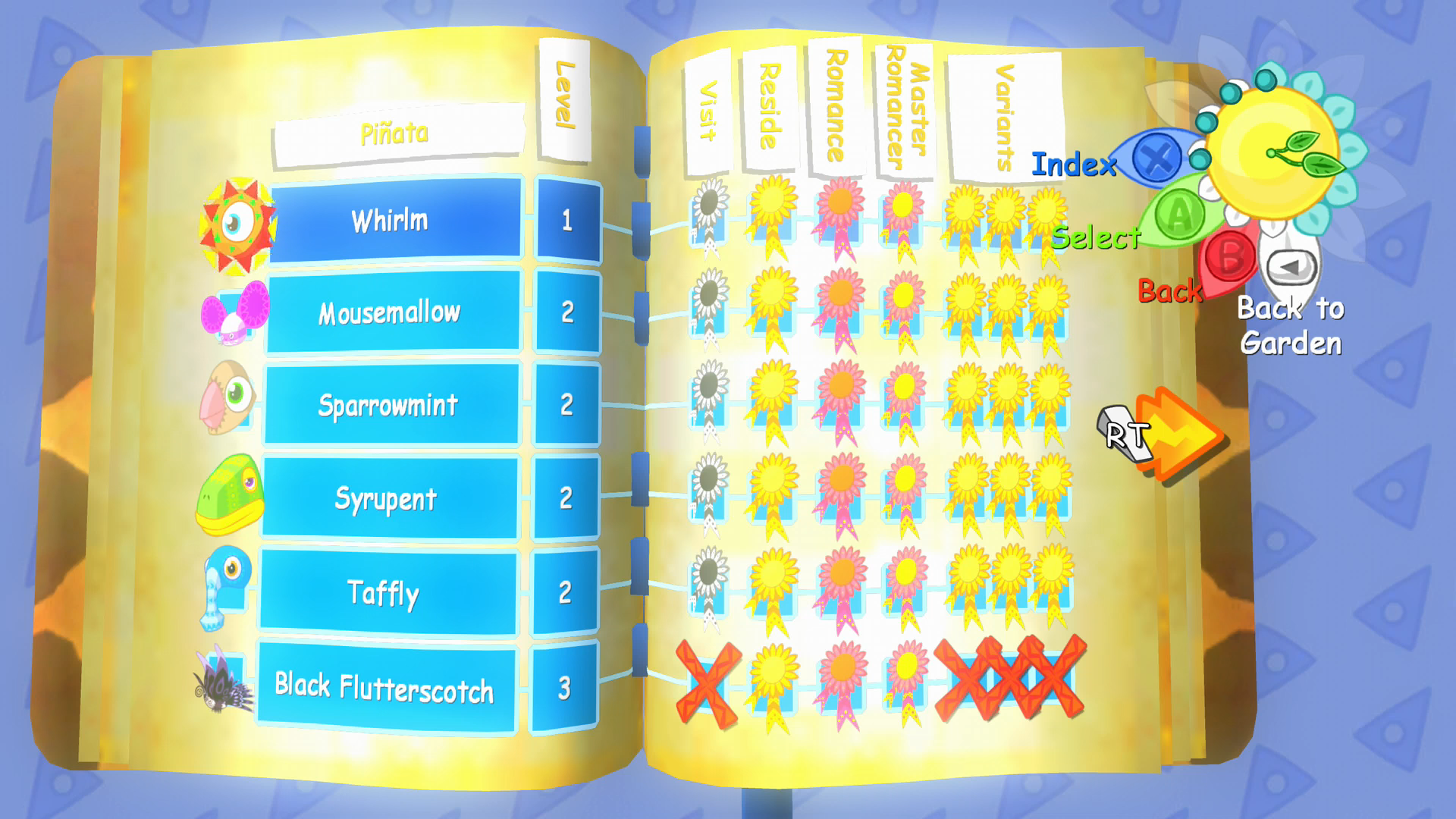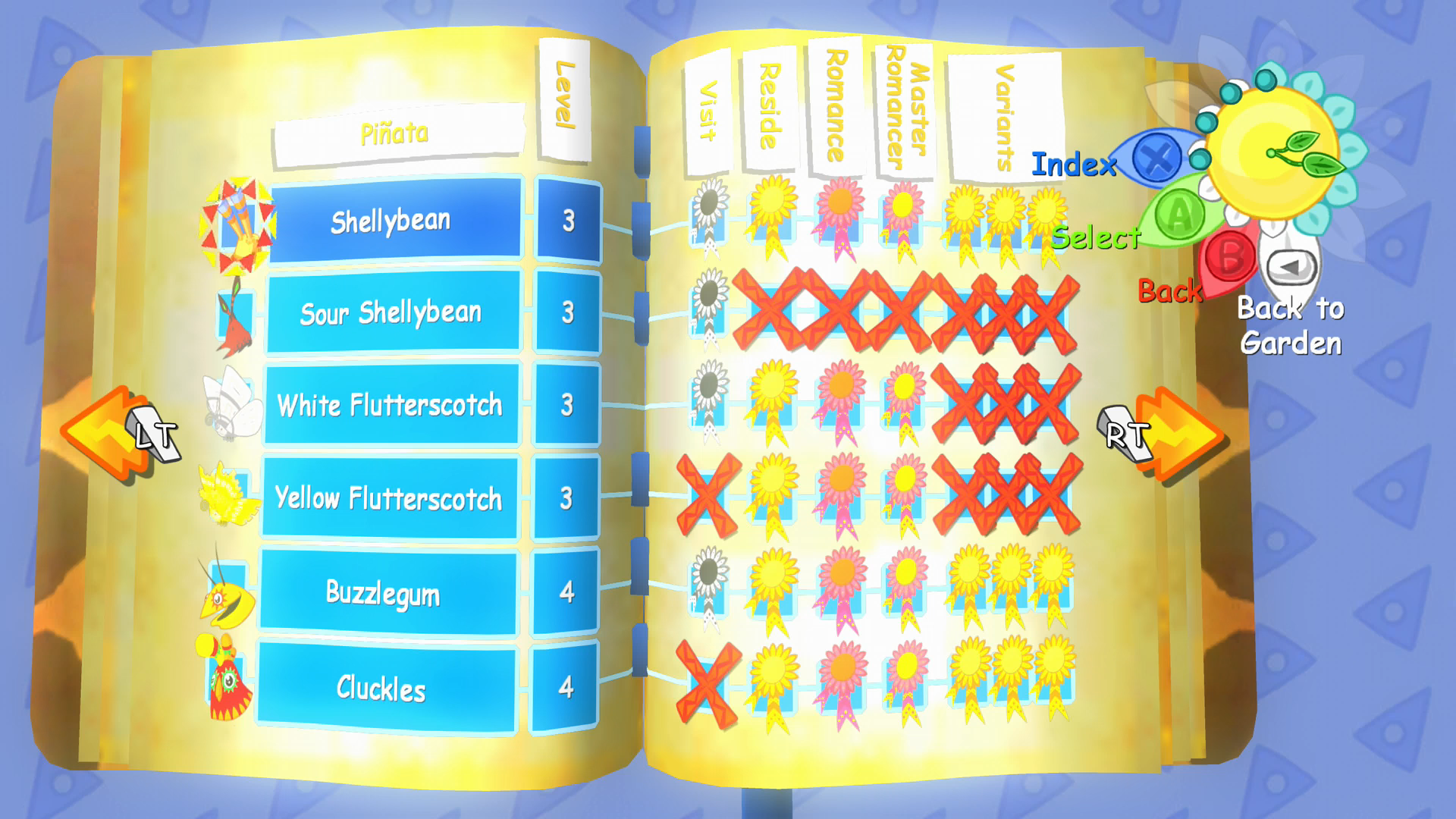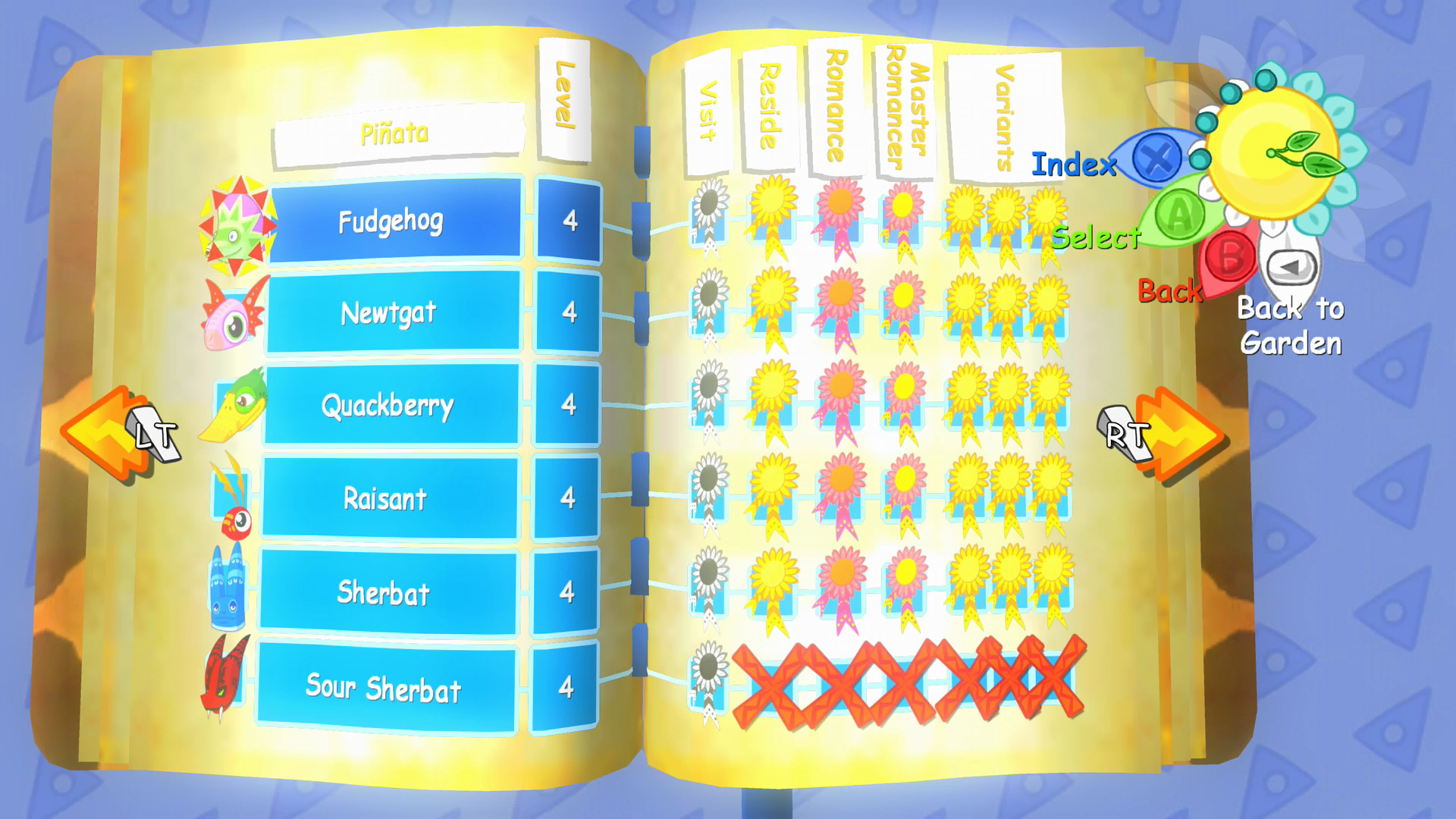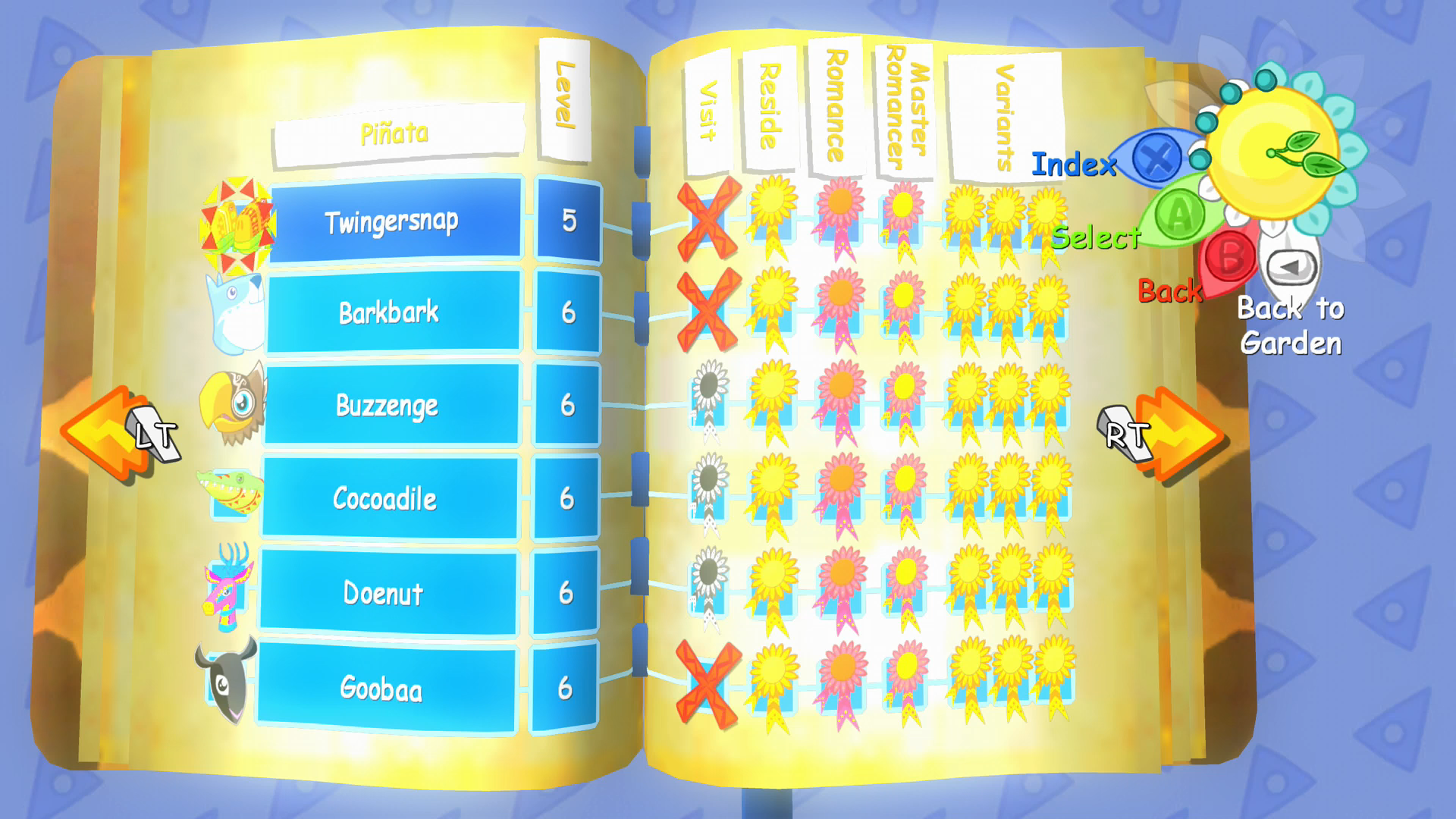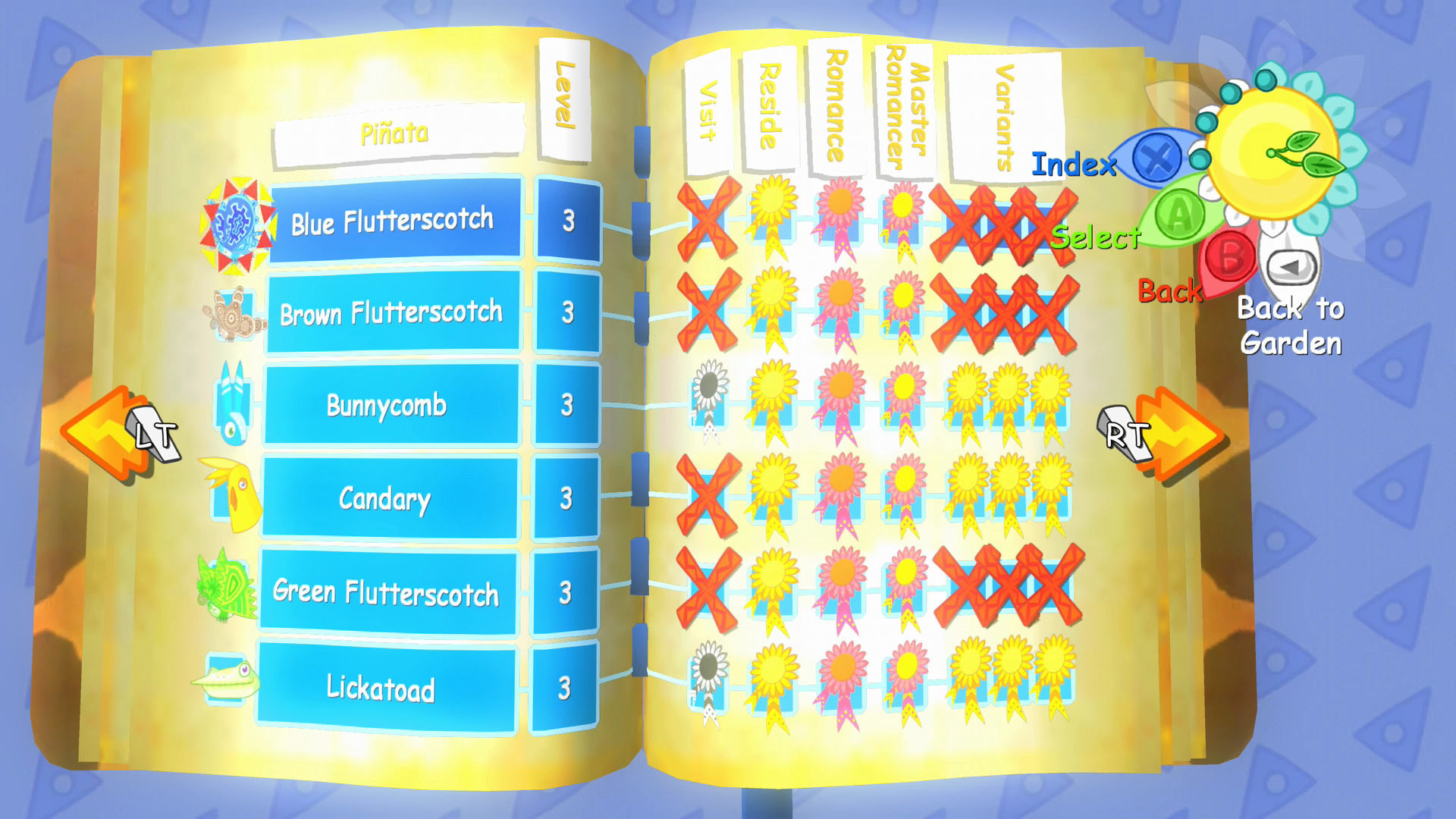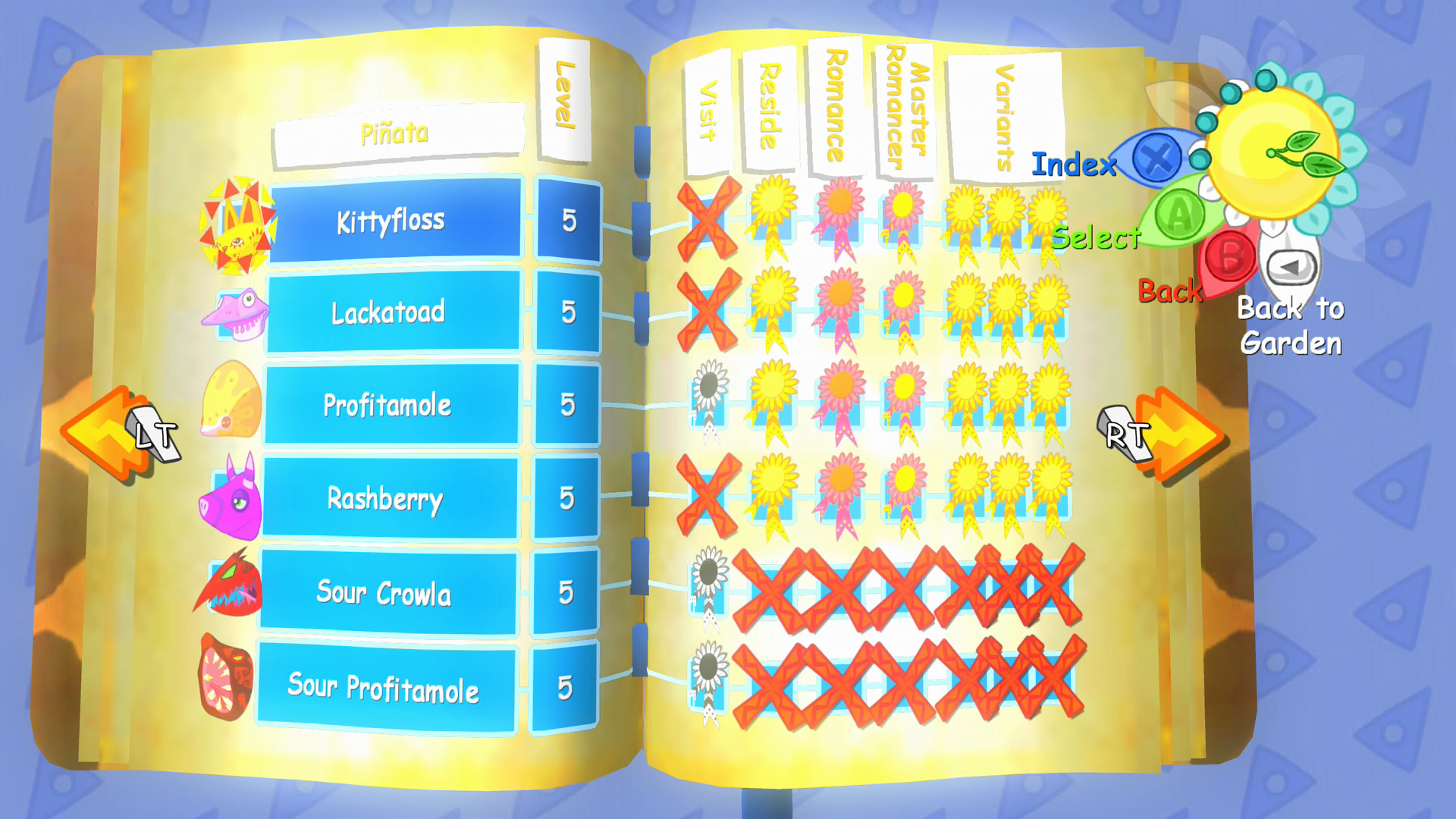 To level up, you will need to grow plants and trees in your garden, but the most experience is gained from gaining awards from keeping a piñata in your garden. You will need to let your piñatas romance, before the piñatas can romance, you will need to meet some requirements. Before the piñatas can romance, they also need a house in your garden, otherwise they have no privacy to do a romance dance!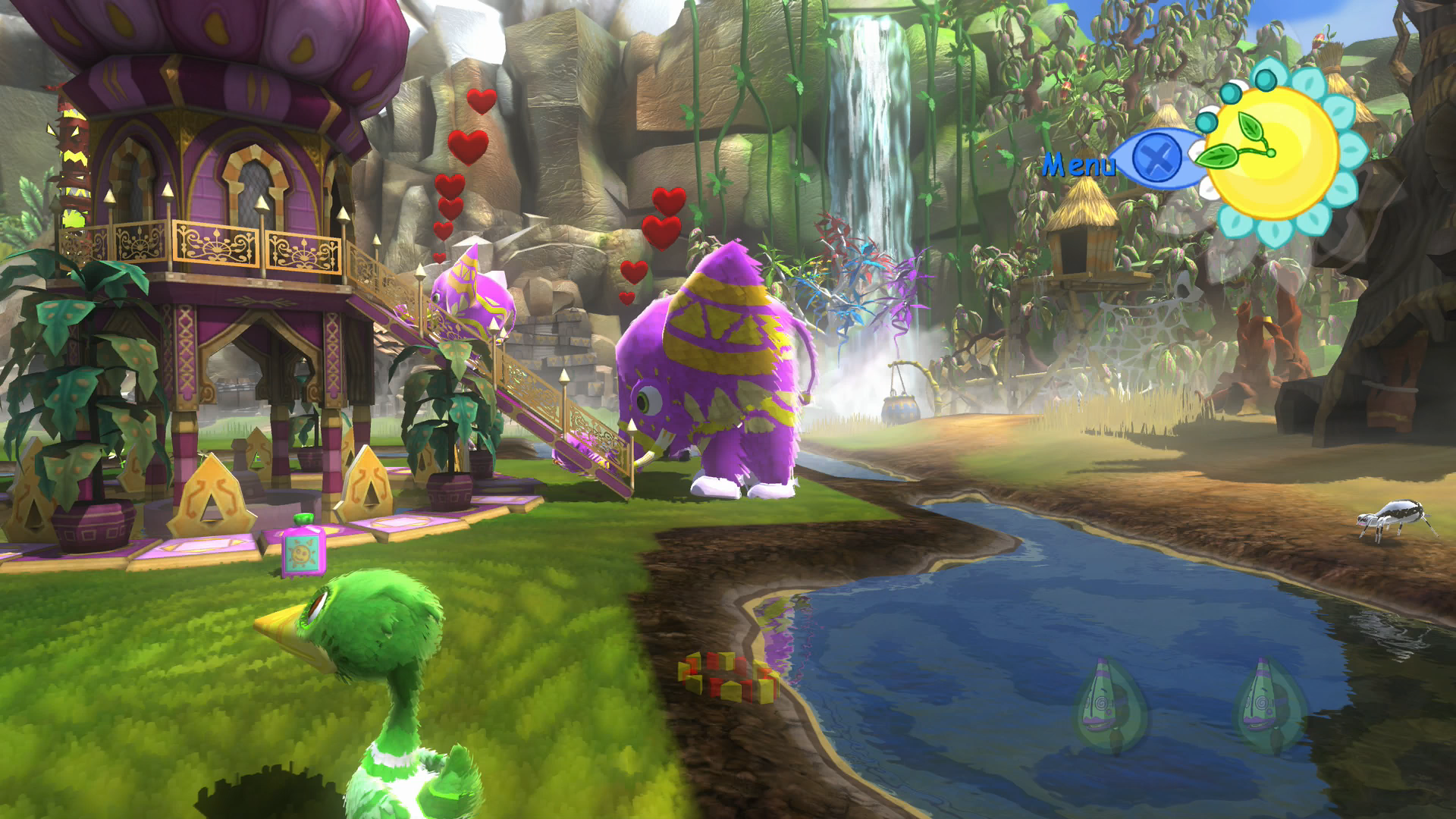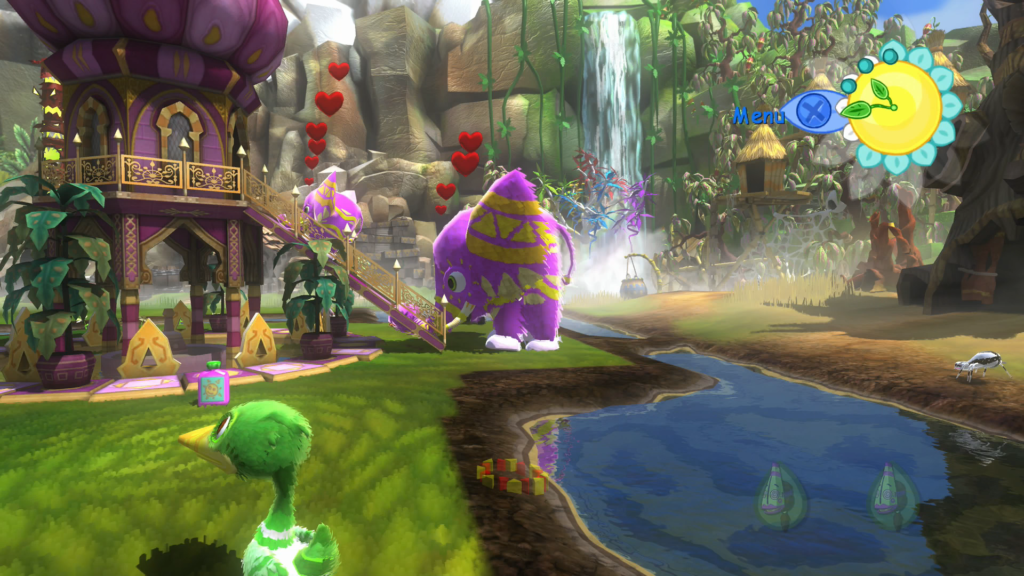 As you level up, new piñatas will show up for you to try and lure them to your garden. There are over sixty piñatas for you to find. There are also evil piñatas, these are called sour piñatas, They can kill your piñatas or even steal your eggs! If you manage to turn them into good piñatas, they will help you with their amazing abilities!
There is a lot more to do in Viva Piñata, as you fertilize plants to make them grow better, deal with ruffians that destroy your garden, the evil doctor pester ramming your piñatas with a  baseball bat! There are also parties that your piñata can join, this will make them worth more if or when you sell them! You will also find different color variants and a lot more, this game can easily take up over 100 hours to achieve all awards.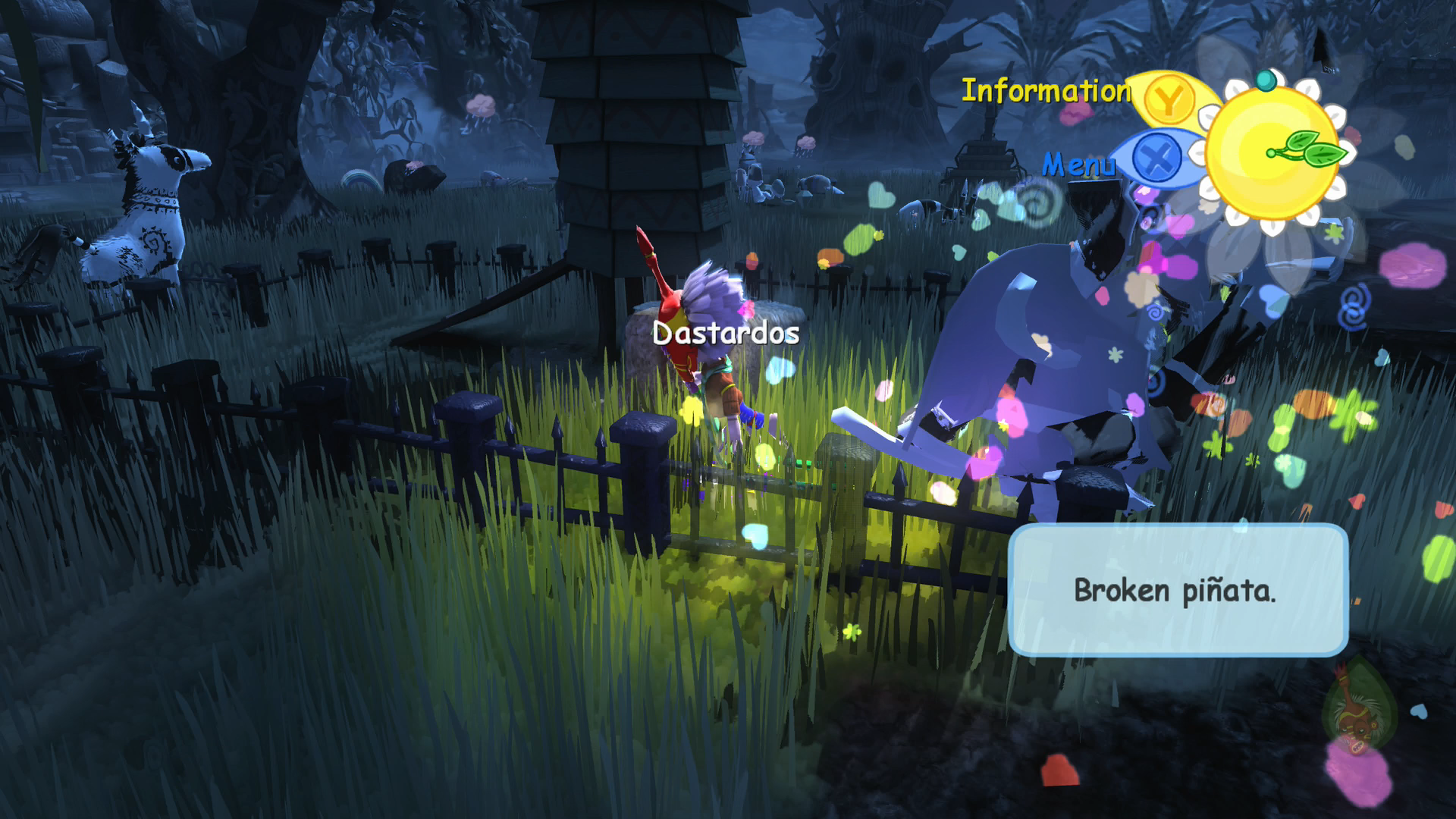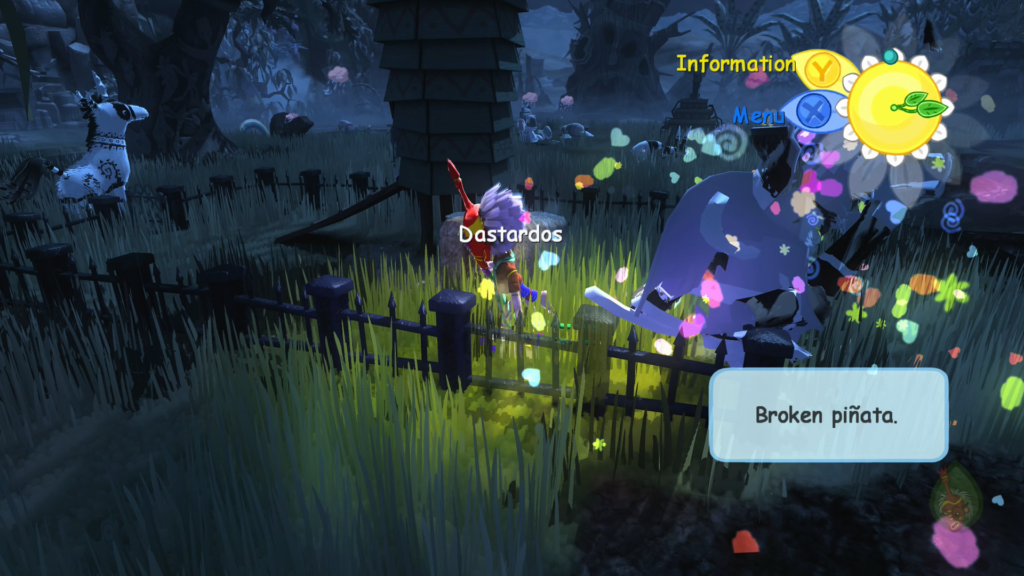 I rate the gameplay of Viva Piñata with a 10.
This game is amazing, there are a lot of gameplay elements and ways to terraform your garden! This game was made in 2006 and the mechanics were groundbreaking for that era!
The graphics of Viva Piñata have aged extremely well, you can say that the graphics are old, but somehow they do not look that old. There are many romance dances and an every piñata has their own behavior! Do not put a kittyflos and a Bark Bark in the same garden, though, they will try to kill each other! There are also several piñatas that have looks that are almost nightmare inducing, I am looking at you Cinnamonkey!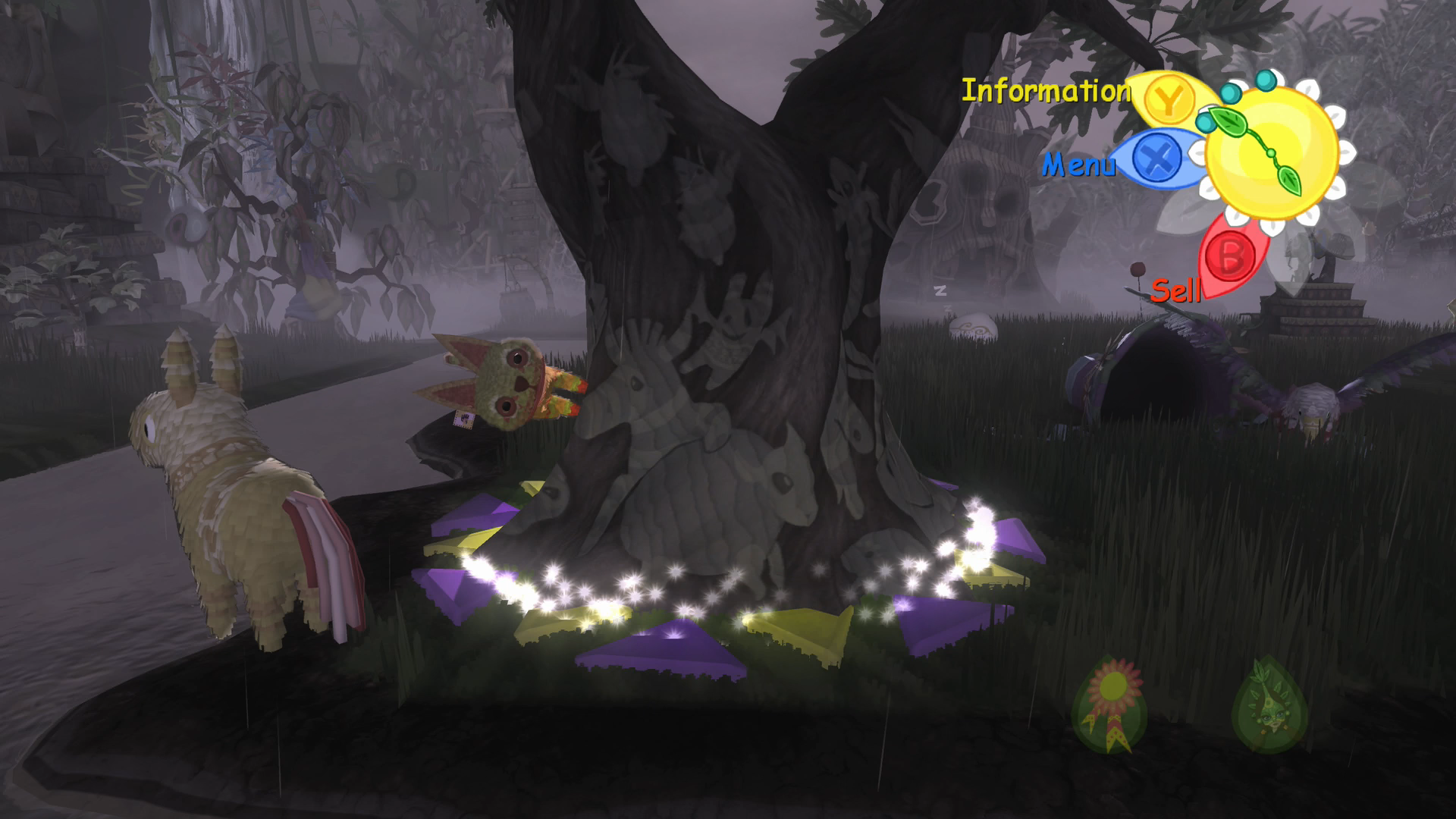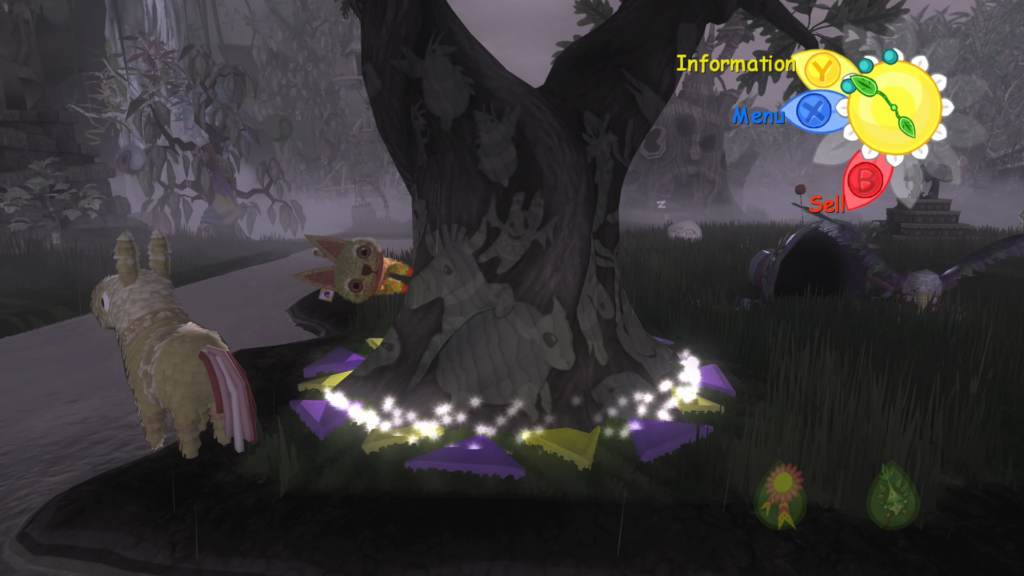 There are a lot of different soundtracks and sound effects! The piñata make such cute sounds! The Newtgat and Swanana piñatas make hilarious sounds! The non-playable characters are the only nuisance, but you will get used to them!
I rate the sound and graphics of Viva Piñata with a 9.6.
It is just amazing what they managed to achieve in the year 2006!
What did I think after playing Viva Piñata?
My wife and I took turns playing, and we created multiple gardens as we unlocked every award. All the species have been romanced, we even recorded all the romance dances for you! I even gave the dances funky names with the piñatas name, this way you know which species is about to dance! If you can, just play this game, it will take you over 100 hours to get all the awards, including growing trees and using fertilizer, yes you need to constantly keep looking at a tree!
If you like simulation games where you need to take care of animals, this is one for the books, maybe you missed it in 2006, however it is time to finally play this amazing gem! Perhaps you can even hunt down the legendary dragonache, or the mighty Roario that can eat any piñata! Perhaps you want to hang out with 30 whirlms doing the whirlm, everything is possible!
I rate Viva Piñata with a 9.5 after playing.
If you like simulation games, this is the perfect game for you!
What are my personal thoughts about Viva Piñata
I used to play this game when I was younger, I almost forgot about this game until I saw it in the game pass library! I literally jumped with joy, my wife did not know about this game, and she was very interested!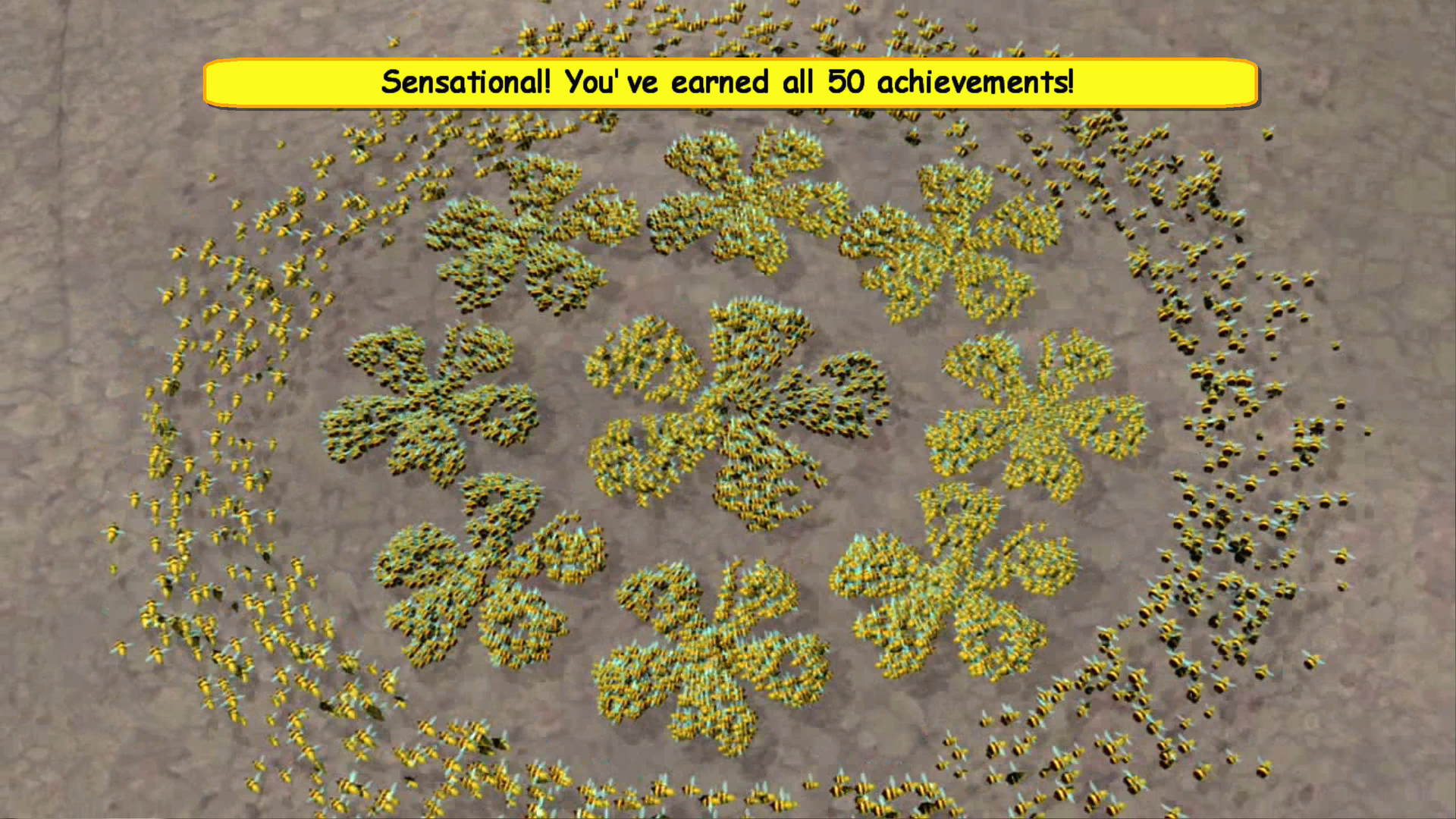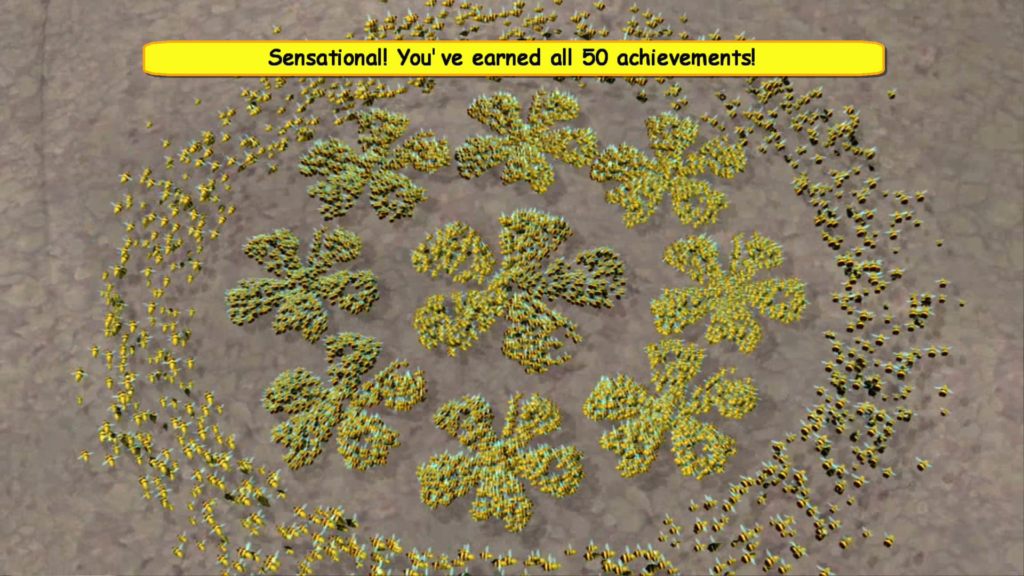 My personal Rating of Viva Piñata is 10.1
Piñatas are awesome, the mechanics are awesome, they do not make perfectly balanced mechanic games like this anymore!
If you like simulation games, Viva Piñata is the perfect game!
Let me know what you think of Viva Piñata in the comments!
I hope you enjoyed reading this review, I hope to see you in the next review!
If you liked reading this review, maybe you would like to share this review with your friends!