Introduction
The second ROM hacked review has now been aired! I will now take a look at the ROM hacked version of Paper Mario The Thousand-Year Door. This ROM hack does not change too many items in the game but it is mostly bug fixes and fixing of text errors. There are also a few tiny plot holes that have been fixed. These consist mainly of characters that should not know each other but they do know each other's names. If you choose the modern version you will also get updated sprites and better graphics. You will notice a lot of the enemies and items use graphics from the later Paper Mario games. Otherwise, this game is just the same old Paper Mario Thousand Year Door but what is the game all about? Believe it or not but Princess Peach has once again been kidnapped! This time your adventure is not in the Mushroom Kingdom but in Rogue port. Your task is to not only to save Princess Peach this time but also find out what lays behind the giant door under Rogue port.

What did I think before playing Paper Mario Thousand Year Door+ Modern Version?
I encountered this ROM hack while creating my list of 10 ROM hacked GameCube games, I have always been a fan of Paper Mario.
The updated graphics looked like a great boost and Bug fixes are always good. It was not very hard to install the ROM hack.
If anyone wants to know how to install this game on your PC, feel free to message me.
The ROM hack would also fix some text errors in the game which is also a good idea.
After installing I booted up the game and quickly encountered a different title screen!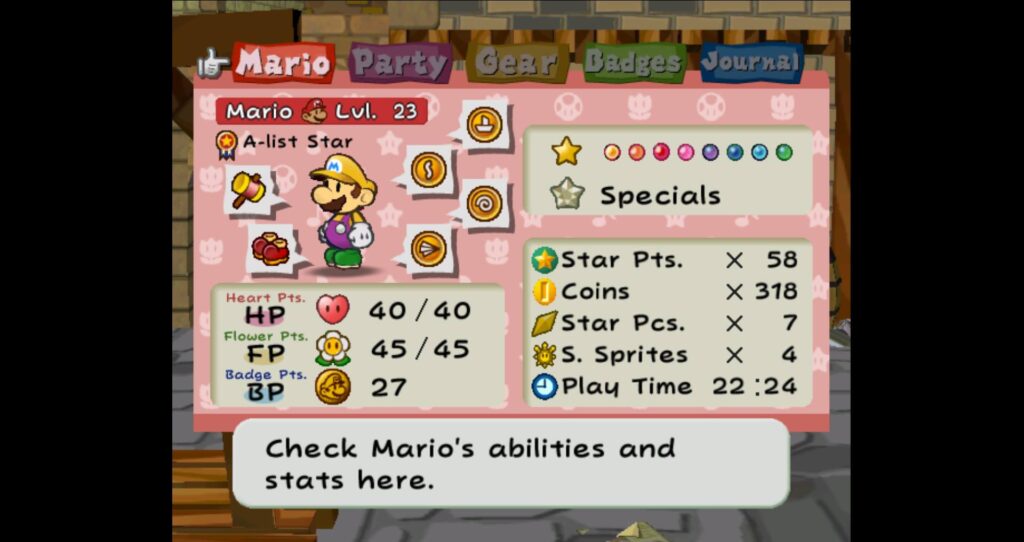 I rate Paper Mario the Thousand Year Door+ Modern Version before playing with a 7.8
The ROM hack sounded good to me but it did not change too much, the updated graphics are the best thing that you will get out of this ROM hack.

Story
The game starts with Paper Mario receiving a letter from Princess Peach to visit Rogue Port to search for treasure. Paper Mario sets sail immediately to Rogue Port. Upon reaching Rogue Port Paper Mario cannot find Princess Peach anywhere but he does encounter the X-Nauts. After escaping from the X-Nauts Paper Mario finds out that Princess Peach has been kidnapped! Luckily, he still has the treasure map!
Can you help Paper Mario find the treasure and save Princess Peach!?

I rate the story of Paper Mario the Thousand Year Door+ Modern version with an 8.0.
The story is quite different from other Paper Mario's and it feels more mature to me. The story is a bit darker than other Mario games but that is what makes it unique.
It was very great to relive this amazing story with upgraded graphics!

Gameplay
Paper Mario the Thousand Year Door+ Modern Version works exactly the same as the normal version that we all know and love. The biggest difference is that it looks prettier and has some bug fixes.
The game is a roleplaying game where you need to level up to become stronger, every level up you can choose to upgrade one of three stats. The first is your max health points, this can always come in handy!
The second stat is flower power, this stat is needed to perform special attacks. Special attacks will deal more damage than regular attacks. The last stat is badge points, these are needed to equip badges. Badges can give you new abilities or enhance your normal abilities. You will encounter many new creatures in this adventure that want to become your friends, these friends are called partners and they can help you in combat They also have useful skills outside of combat. You will also be able to upgrade your partners to more powerful states if you collect the star sprites that you find all over the world. You are able to upgrade the partners twice after a certain point in the story. You can utilize many different strategies to win battles, some of the boss battles need a special tactic to win!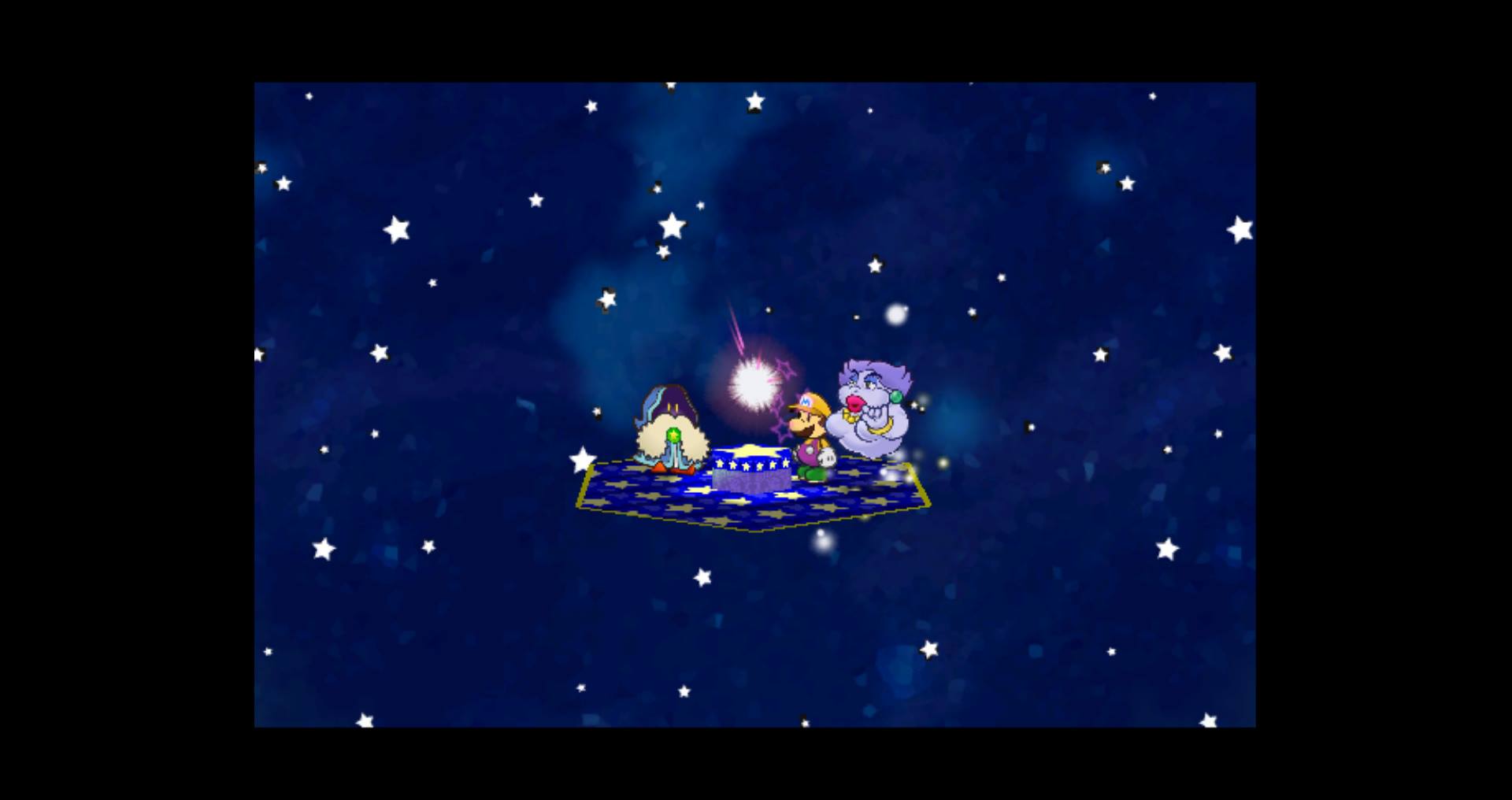 There are many secrets in Rogue Port and in the parts around Rogue Port, to fully explore all these areas you will need more overworld skills. You can gather these by finding chests that curse you but in reality, they are giving you a new skill.
You will also find star pieces, these can be traded in for new strong badges! If you want to gather notes and fill your tattle log you will need to tattle all your enemies! If you miss a tattle and the enemy won't come back anymore you can still gain the tattle by checking the trash bin in the professor's house. Before a battle starts you can see the enemy walking around, either jumping on the enemy or smashing him with your hammer will result in a first strike! It also works the other way around for the enemy. When you are battling there will always be an audience, these can give you mushrooms or throw nasty items at your head. When you are high enough level the audience will grow. When you have collected crystal stars in the game you will unlock special attacks, these skills need to be recharged in between uses. You can perform for the audience to recharge your special skill bar faster.

I rate the gameplay Story of Paper Mario Thousand Year Door+ Modern Version with an 8.2
The gameplay is that of a traditional roleplaying game, many people will love these kinds of games, especially when the protagonist is Paper Mario! The boss battles are very good and some of them are memorable, Gloomtail was a memorable fight for me!
Sound and graphics
The graphics are top-notch in Paper Mario the Thousand Year Door+ Modern Version, these are of course the best Paper Mario sprites as of when the ROM hack was released.
I do not have anything to complain about the sound or the sound effects, these are perfect for the game!

I rate the sound and graphics of Paper Mario the Thousand Year Door+ Modern Version+ with a 7.9.

What did I think of Paper Mario the Thousand Year Door+ Modern Version after playing?
The best part of this game is in my eyes exploring the world, it is different than the Mushroom Kingdom, and this time bowser is not the main antagonist.
The story was more memorable compared to other Paper Mario games. Next to Gloomtail I also liked the end-game boss fight a lot. The tone is much darker than other Mario games.
The battle system along with leveling up is great, if you get stuck you can just explore a bit and level up. There are many hidden items to find in Rogue Port.
There is even a secret partner to unlock, you can find a side quest board in Rogue Port. One of these side quests will eventually lead you to this secret partner.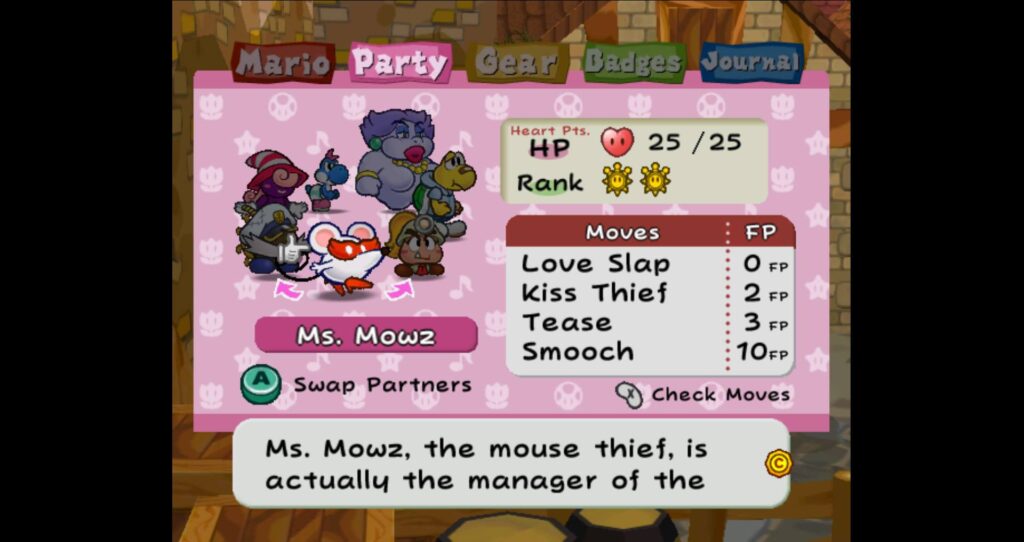 The ROM hacked version of Paper Mario The Thousand-Year Door was fun to play, it was a great way to relive this game. It exceeded my expectations!

My rating of Paper Mario the Thousand Year Door+ Modern Version is an 8.4
The game is just perfect even though it has some flaws I think many people will occasionally return to this game. Did you know that the official GameCube game is worth a lot of dough?
This is one of the most memorable adventures of Paper Mario, closely followed by Paper Mario 64. Maybe I will review that Paper Mario game in the future!

My Personal Rating
I don't have much more to add, I really liked the ROM hack and I think it was performed flawlessly. It added some more depth to an already awesome game! You can also buy a Super Luigi book, I don't think it is a game but I would totally play it! Please Nintendo make this adventure of Super Luigi a reality!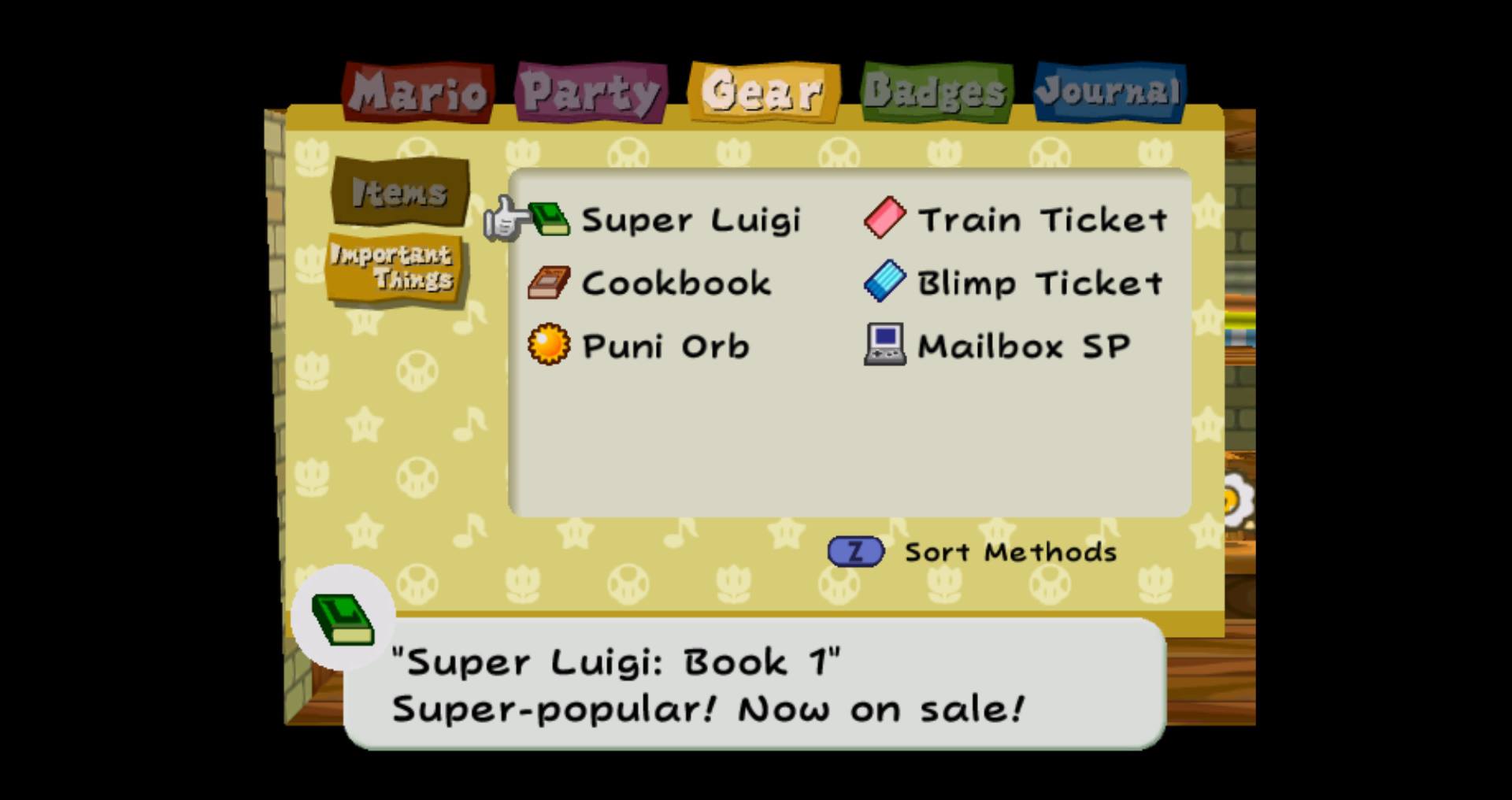 My personal rating is an 8.8

Last Words
I would definitely recommend this ROM hacked version of Paper Mario the Thousand-Year Door, if you want to know how to install the game you can either comment or message me. It was once again a lovely ride!
The final Rating of Paper Mario the Thousand Year Door+ Modern version is…drumroll…

8.1

Don't forget to leave your own thoughts about the game in the comments!
You can also rate the game if you want to rate the game yourself!
I hope you liked reading this review, I hope to see you in the next review!