You are most likely aware now that I love to share games that I am looking forward to playing and sharing my reviews. Developers like my messages about their game but be aware if I don't like a game, I would also tell you that but enough of that. Which game am I talking about today?
The developers worked really hard on this game, Divided Reigns uses the Japanese RPG term and it gets compared by my Steam account with Chrono Trigger.
What would you say is the main selling point of Divided Reigns? The developers told me about a deep and emotional story with nine playable characters!
There should be much more to look forward to if it is a great game, right? Have no fear we are immediately getting into that!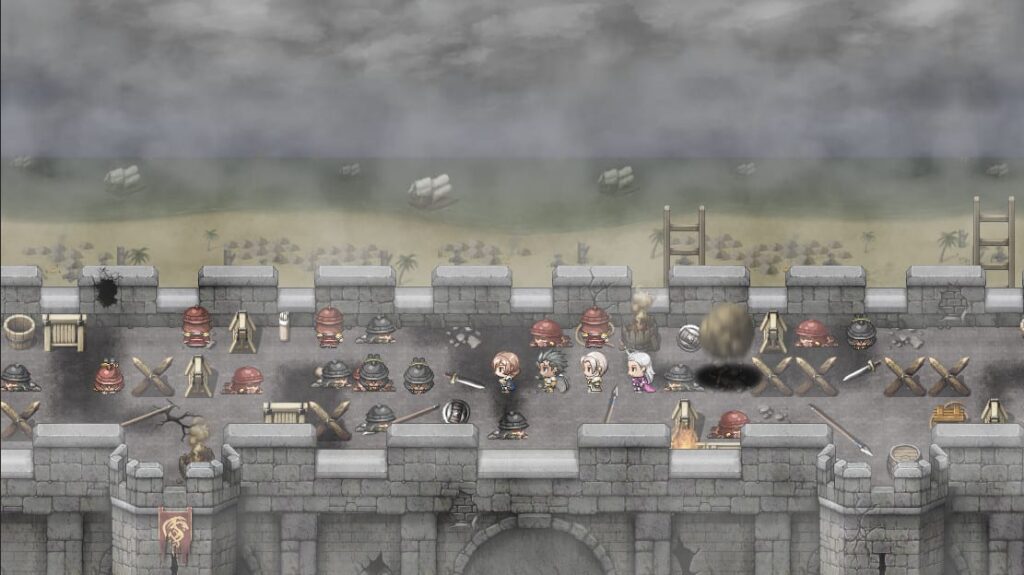 Many hours of gameplay depending on how you play, completing everything in this game might take a while!
A deep and emotional cast of characters, all characters have their own arc and development.
Many secrets to discover.
A new kind of strategic battle system that is promised to be unique and powerful.
Many equipment pieces that you are going to need to defeat a wide array of enemies.
A new attack system where you need to exploit the physical weakness of an enemy along with the elemental weakness.
Events that will happen in your games based on when the developers implement these events, these events will offer you unique equipment.
Do not forget about all those side quests.

I am very excited to play this game, I am curious as to what you think of Divided Reigns!?
Divided Reigns is not out yet but you can wishlist the game on Steam, The developer would appreciate every additional wishlist!
https://store.steampowered.com/app/1139160/Divided_Reigns
We are going to promote this RPG maker game with a giveaway that you can only enter by special means, this giveaway is promoted by Nostalgia Addict Games.

The new giveaways will be aired on Saturday at 8 P.M CET.
These are the current giveaways and where you can find them!
https://www.reviewsbysupersven.com/giveaways

TT Isle of Man
Promotion for Orbi's Chronicles
Sponsored by Imperial Dynamics

Memories of East Coast
A visual novel created by Roomah Gaming

Graywalkers Purgatory
A tactical RPG that is created by Dreamlords Digitial Inc

Fell Seal Arbiters Mark
A giveaway sponsored by Reviews by Supersven (that's us!)