Dungeons of Eyden has just launched on Steam and my wife and I are looking at playing this game. The game is not only co-op but also plays like a Legend of Zelda game. Swing your sword and beat up those baddies while exploring dungeons together! The world is randomly created which is perfect. My wife and I usually remember every path in a game.
Imagine my surprise when I heard from the developer of the Soul of Giga that he could also get me keys for this game to share with my followers! In this game, an admirable soul has been tainted by darkness and he robbed all the civilians.
Another game on our to-do list but let us continue.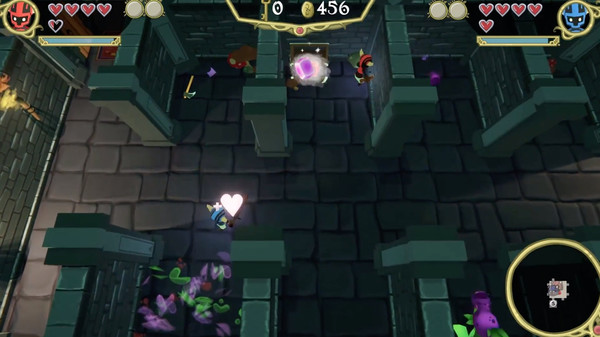 What can you expect from Dungeons of Eyden?
– Zelda-like battle system where you explore dungeons for loot and gold.
– Hand-drawn cartoon graphics. which means also different biomes.
– A fun story to drive you towards defeating more bad guys.
– Collect new gear to power-up your character.
– Solve puzzles in the dungeons or fail and try again.
– Fight difficult bosses at the end of each dungeon, can you prevail or will you fail?
– For the people that love to go for the leaderboards, you are in luck as this game will have one!

This game has just released, you are the last hope to save the land and stop the evil that has swept over it. Find someone to play with and grab your sword to start hacking and slashing!
You can check out the game and wishlist the game here
https://store.steampowered.com/app/1131060/Dungeon_of_Eyden
Even though this game is new we are still going to promote this game on Reviews by Supersven!

We are going to promote Dungeons of Eyden on Saturday, March 13th at 8 PM C.E.T.

You can find the giveaways on https://www.reviewsbysupersven.com/giveaways

Are you interested in what the current giveaways are?
The political machine of 2020
Sponsored by Workbench Entertainment
Batman Teltale Series+ DLC
Sponsored by Nostalgia Addict Games

Two copies of Star Shift
Sponsored by Psychronic game Studios
Guts and Glory
Sponsored by TheSneak
Indivisible
Sponsored by Reviews by Supersven