Hello,
Everyone loves a good break from time to time, reading a book is also possible in the form of a visual novel but what visual novel would I recommend to you?
I have played a few visual novels but I have yet to review any of them but then I found a visual novel that looked amazing.
Memories of East Coast is about a young man named Sam and he is having trouble as he is living with guilt from memories that have haunted him for a long time. He visits a place that he left 15 years ago.
I also learned that the developers have not put character images in their visual novel, this is a great way to immerse yourself in the story!
What else can you expect from Memories of East Coast?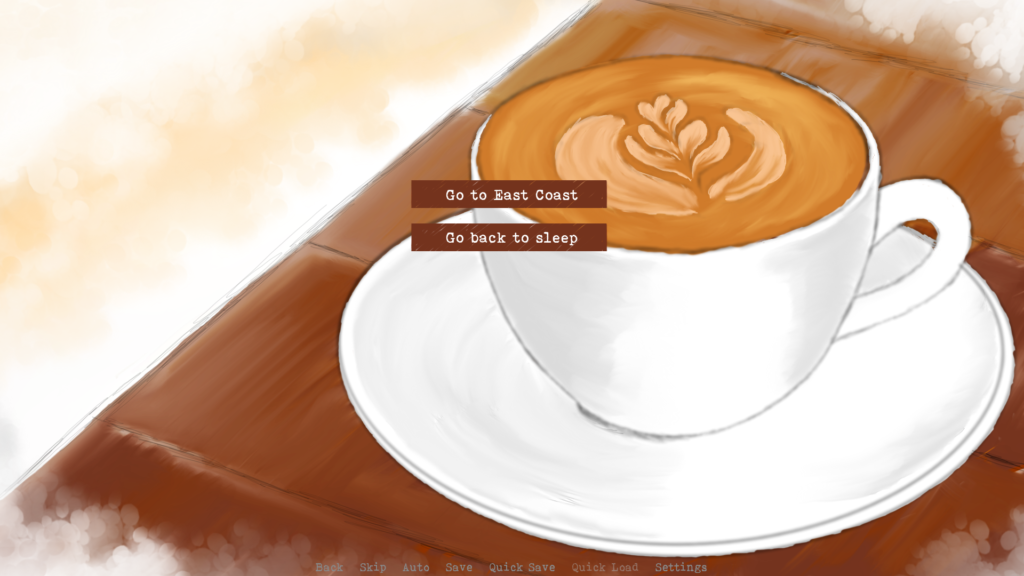 Music that is fitting for the background and the current scene that is in motion.
A story that you can truly immerse yourself in without character images.
This visual novel tries to put you the lead in Memories of East Coast to immerse yourself in the story.
Hand-drawn visuals that look amazing, I can barely draw a stick figure.

This game was developed by Roomah Gaming and the graphic designer pakcik designer to give you a break from real life as you immerse yourself in this visual novel.
You can find the itch page of Memories of the East Coast here: https://roomahgaming.itch.io/moec
The developers Roomah Gaming has also given me two copies of the game that you can try to win on Reviews by Supersven!

The current giveaways are :
Lotharus Bacon Ale and Repeat
WRC8 FIA World Rally Championship

You can find these giveaways on https://www.reviewsbysupersven.com/giveaways
When these giveaways end on Saturday at 8 P.M C.E.T Memories of the East Coast will be added on Reviews by Supersven as a giveaway!
Thank you for reading about my thoughts on this visual novel!, Don't forget to check out the itch page of Memories of the East Coast, don't forget about the free demo available on the itch page!
I will let you know when the review has launched on Reviews by Supersven!