Another game that I am looking forward to playing is Orbi's Chronicles, especially since I am friends with the developer of this game, Imperial Dynamics.
Their previous game called Into the Timeverse was reviewed by me and I enjoyed it a great deal, difficult but fair as you needed to switch colors while jumping as a ball through a difficult level!
Are you curious yet as to what Imperial Dynamics has in store for their next game? I can tell you that it is something completely different, a genre that we don't get to see much, and that I am excited to try out!
Orbis's Chronicles is an RPG where you need to use words to defeat your opponents, I am curious as to how this would work.
What else can you expect from Orbi's Chronicles?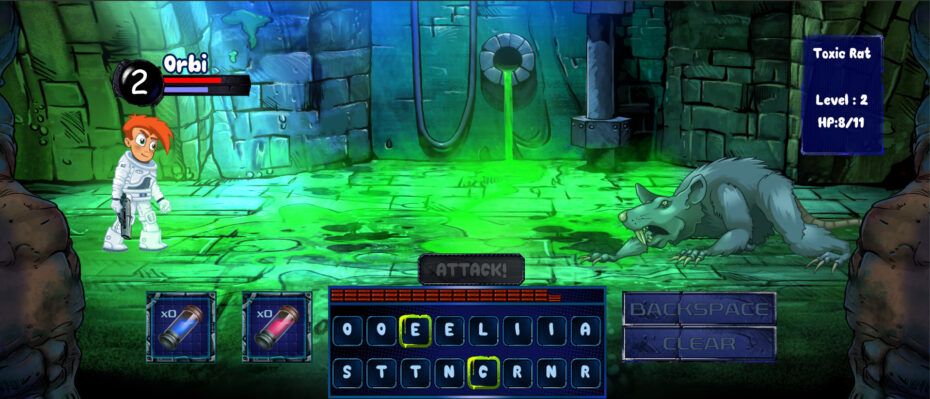 A unique dungeon crawler with loads of RPG elements, these RPG elements will let you level up and learn new skills!
Set in a dystopian sci-fi world with many dungeons to explore and side quests to complete
The game is featured with comic book scenes
Orbi's Chronicles will feature a large array of enemies
Loot new weapons to increase your damage and enhance these weapons with chips
Hand-drawn graphics with original music
Easter eggs, mini-games, and much more
This game will launch in July 2021 and sadly there is no public demo yet but I hope that you might wishlist this game on Steam, I know Imperial Dynamics won't let us down!
You can check out the steam page here: https://store.steampowered.com/app/1492190/Orbis_chronicles
On Saturday at 8 PM C.E.T the giveaways will be refreshed and a new giveaway will launch to promote Imperial Dynamics new upcoming game!
What game will be used to promote Orbi's Chronicles you ask? Well that is a surprise, you better keep an eye on the giveaways page on Reviews by Supersven: https://www.reviewsbysupersven.com/giveaways
You might also ask yourself what giveaways can I enter before the new giveaways come online!?
The current giveaways are:
Lotharus Bacon Ale and Repeat
This game is a turn-based RPG maker game that plays like a Legend of Zelda game where you visit dungeons and collect new tools to continue your progress, I hope you don't mind rude language though!
WRC FIA World Rally Championship
This is a racing game where you need to race for the championship.
Thank you for listening to my words on Orbi's Chronicles, I hope you will wishlist the game on Steam and check out the promotion giveaway soon!