Today I would love to talk to you about one of the most amazing RPG maker games that I have come across recently. This might be a long read but I will assure you that if you reach the end, you might find something wonderful!
When someone tells me that there are many engines to make games, I always tell them all engines are equal and it depends on how you use the game engine and your skill to create a game if it will be good or not. Even though that may be the case, I see many people bashing RPG makers, why? Because most games use the same tileset or even the same character sprites, along the road I have seen a lot of different RPG maker games and a lot of them have been great and amazing but the game that I am about to share now with you will most likely blow your mind.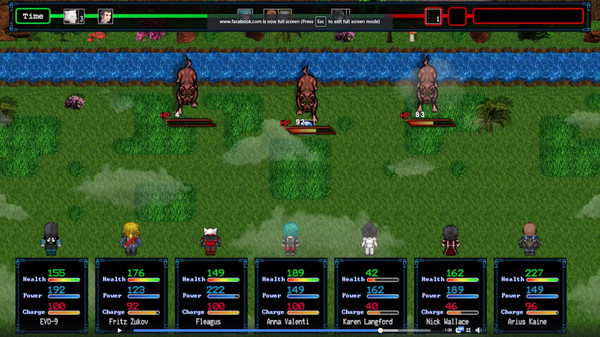 Imagine this, creating 1 hour of gameplay could take up to 100 hours to even perfect this process, making all those events, animations, cutscenes, and much more. All those different tilesets that you might even need to make yourself if you want to stand out of the crowd without the original tilesets of the RPG maker engine. Star Shift uses a huge array of tilesets and different characters, the developer made this himself and he even wants to share with you his creations for free!
On this site you will find free tilesets to download, these tilesets are mostly space-related but you can fit them in anywhere and they can be used freely for all purposes.
https://psychronic.itch.io/galacti-chrons-kelvana-prime…

But what makes Star Shift different than other RPG maker games? What would make this game so amazing that it could blow your mind? This is a project that is three years in the making and it will offer you over 100 hours of gameplay, possibly even more!
The story is set in the future with spaceships and colonies, I know this is not really my thing but this game made me go like, I would love to take a closer look into Star Shift. I had to ask the developer just how many plugins did he use? He answered me that there are 190 plugins that all co-operate together to make his masterpiece.

Masterpieces don't come alive without inspiration, what games, tv shows or books does Star Shift draw inspiration from?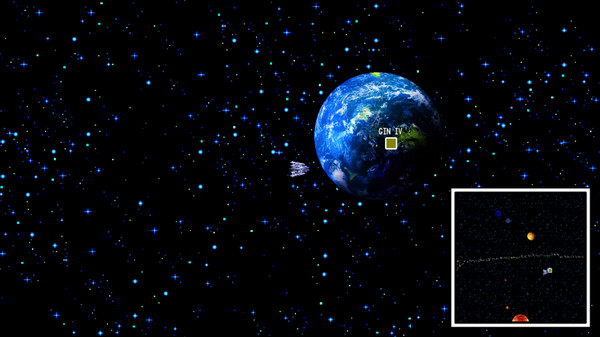 Suikoden 2
Mass Effect 1
Star Trek
Final Fantasy Tactics
Xenogears
Stargate
Chrono Trigger

I also wondered a few things, a flaw that might come with bigger games, too many or too few side quests to complete. Maybe just a few random fetch quests? The developer assured me that he had also thought of this flaw and added meaningful side quests that he dubbed Star Trek Episode stories, these side stories would take you three to five hours to complete. There are also many other meaningful things to do in Star Shift like build your own base which can grow into your own empire!

What else can you expect from Star Shift?
There will be over 100 playable characters as of now there are 28 but more are added regularly!
The characters all come from many different races and they all have different skills!
Different styles of combat, consist of Fleet battles, taking over planets, and the normal turn-based battles!
Branching story arcs, how will your story play out?
Don't forget those long hours of gameplay, how many will you invest in Star Shift?
Many different short stories and side quests for you to complete.
All characters will have their own class with job systems with skills that you can train.
Amazing soundtracks from many different artists

If this does not get you stoked to play this game, there might be something wrong with you, Star Shift wants to give everything you want to you! Currently, the game is only a playable demo with a stable build, you can find the steam page by clicking on this link: https://store.steampowered.com/app/1072840/Star_Shift
I hope that you Wishlist this game and even try out the demo, I hope you did not mind this long read and I love to reward you for sticking with me.

As of now, there is no way to buy the game yet to add this game to your Steam library except for the demo, what If I could offer you a way to get a chance to win the game? You will be able to play the demo and each update will be free and you don't have to pay to play the game when it fully releases!
On Saturday, March 6th the giveaways on Reviews by Superven will refresh and two copies of Star Shift will be added to the giveaways
Don't forget to bookmark this site and keep an eye out for Saturday 8 PM C.E.T:
https://www.reviewsbysupersven.com/giveaways

Are you still here? Are you interested in what the current giveaways are?

Well, here you go!
TT Isle of Man
Promotion for Orbi's Chronicles
Sponsored by Imperial Dynamics

Memories of East Coast
A visual novel created by Roomah Gaming

Graywalkers Purgatory
A tactical RPG that is created by Dreamlords Digitial Inc

Fell Seal Arbiters Mark
A giveaway sponsored by Reviews by Supersven (that's us!)
Thank you for reading this long train of thought and don't forget to check out Star Shift!