Hello,

A new hero has entered the fray. His name is not known to you but this hero is our last hope. Many years have passed of peace since the evil wizard named Rorudark tried to destroy the world. Anger which converted to extreme power over centuries past this evil wizard manages to wake himself up. Only one thing is on the mind of this evil wizard! Revenge! You are our only hope, the last hero of the land!

This game is inspired by Celeste and Hollow Knight, as you jump and fight your way through many levels and worlds. These levels are filled with deadly traps and platforms that you need to maneuver across.
What else can you expect from The Last Hero?
– Experience 10 different worlds that have over 100 levels with different obstacles to overcome.
– many different items that you can buy along with powerful swords.
– Use these powerful swords to whack cursed Seagulls and different cursed animals.
– Great soundtracks. This also comes with great sound effects!
– The Last Hero will have playful graphics.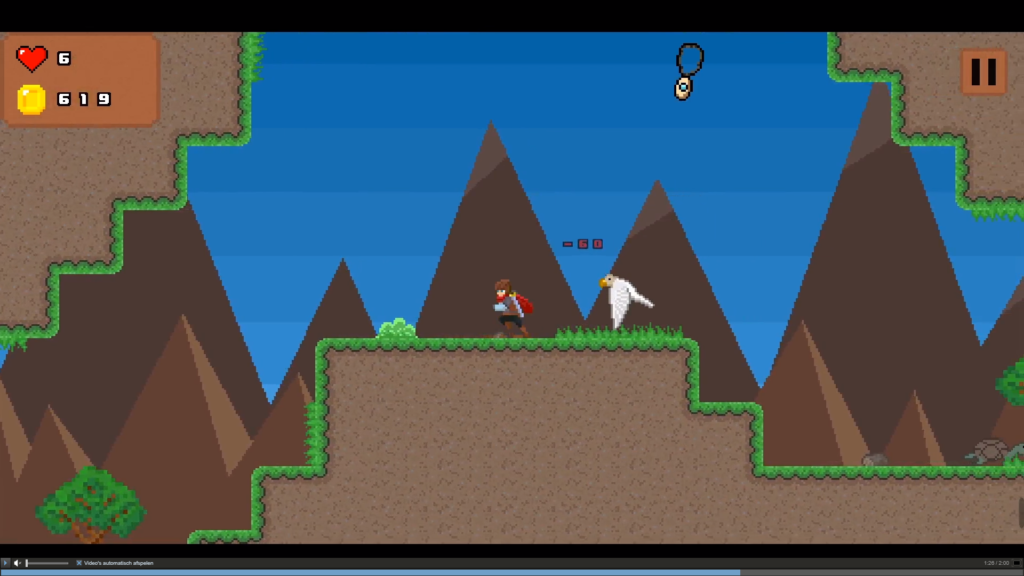 The Last Hero looks like a great game but alas, it will take some time before release as the game is slated to release on the 15th of September. You can wishlist the game here to follow the updates. https://store.steampowered.com/app/1521230/The_Last_Hero
The developer has told me that the demo of The Last Hero is in the works, I wonder how long we must wait before the demo releases!

The trailer shows off different worlds as you need to parkour your way through many different biomes. Don't forget the shops that you see in the trailer, collect those coins, or else you won't be able to get a new sword!

We are going to promote The Last Hero on Saturday, March 13th at 8 PM C.E.T.

You can find the giveaways on https://www.reviewsbysupersven.com/giveaways

Are you interested in what the current giveaways are?
The political machine of 2020
Sponsored by Workbench Entertainment
Batman Teltale Series+ DLC
Sponsored by Nostalgia Addict Games

Two copies of Star Shift
Sponsored by Psychronic game Studios
Guts and Glory
Sponsored by TheSneak
Indivisible
Sponsored by Reviews by Supersven